Compound Apartments in Qatar for Rent
When looking for Apartments in Qatar, you will find that some of these are in 'compounds'. We will briefly explain a little more about this unique type of property for rent in Qatar.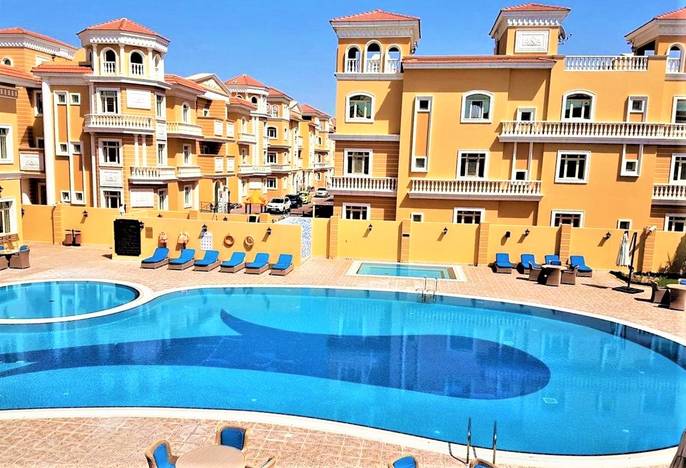 What is a Compound Apartment?
A compound apartment can be defined as an apartment located within a residential compound or 'neighbourhood/society'. Renting an apartment in a compound offers many benefits such as security, maintenance, swimming pool, gym, clubhouse with various facilities, children"s play area, and other sporting facilities, to name a few.
It is worth asking the agent about the amenities in any adverts you have seen if you are looking for anything in particular, as sometimes agents do not list all the available amenities in a compound.
Another thing to note is that compounds vary in size, some are gated, and others may have the convenience of a mini supermarket for groceries, a restaurant, or even a mosque. Not all compounds have apartments for rent, as some only have villas.
How Big are Compound Apartments?
The most common size of compound apartment for rent in Qatar has 2 bedrooms. If you can't find one that you like, then maybe you can try looking at all the 2 bedroom apartment listings. If you find the compound apartment is too small and you prefer something bigger but like the idea of living in a compound, then maybe compound villa for rent might be better for you.
Where Can I Find a Compound Apartment for Rent in Qatar?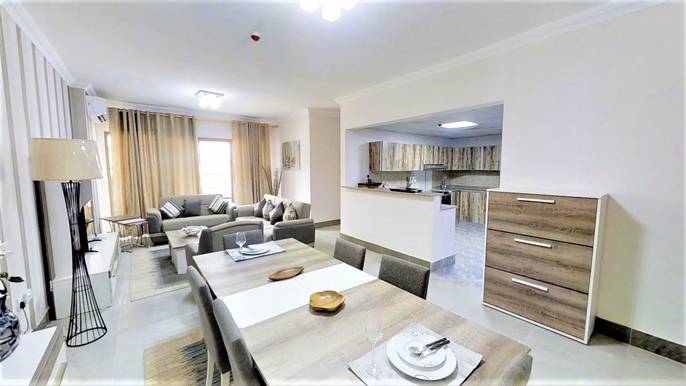 A wide variety of compounds exist in Qatar that will suit most budgets and have all kinds of amenities. However. as mentioned, not all will have compound apartments for rent. The highest concentration of compound apartments for rent in Qatar can be found in Al Wakra, and most of these are furnished too. Property Oryx has a good selection of fully furnished apartments for rent in Al Wakra. You never know; you might find just the one!