Qatar Property - Exploring Qatar's Real Estate Market and the Rental Sector
The State of Qatar is the world's richest country per capita. In line with the Qatar 2030 Vision, the plans for Qatar's development indicate positive growth across many industries. The resource-rich State is investing in its future by focusing on the development of a knowledge-based economy fueled by private sector investment.
Areas of emphasis include agriculture, services, and research and development – all aiming to move away from dependence on hydrocarbons and attract greater foreign direct investment.
Currently, the population in Qatar is just under 3 million, according to the official figures from The State of Qatar Planning and Statistics Authority. Around 90% of the population are Expatriates, which explains the need for such a huge rental market in Qatar. The rental market not only serves both the local and the expatriate population.
According to reports from various expert consulting firms, studies of the GCC region and future trends have found that for 2022-2027, the Qatari construction market is expected to register a CAGR (compound annual growth rate) of more than 10%. As a result, the rental sector will see growth, with even more Qatar properties for rent being offered.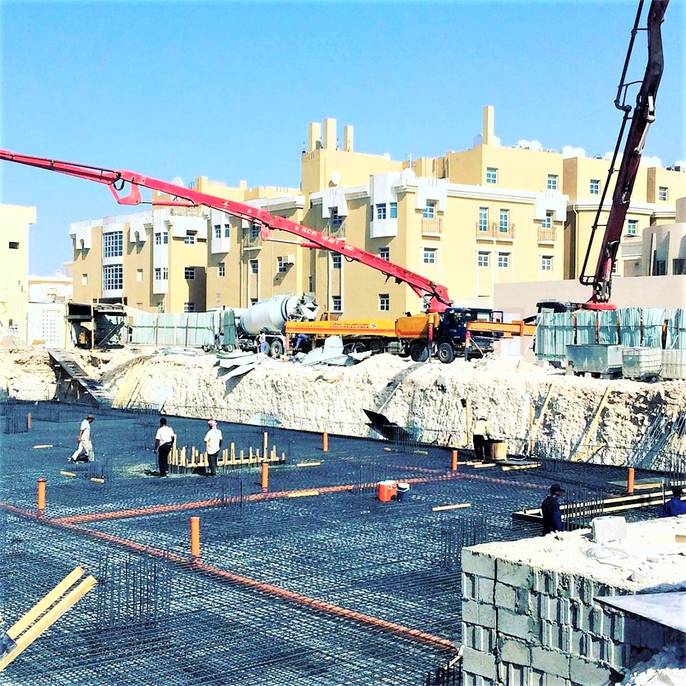 Considering the plans for Qatar's development will attract more expatriates to the State, as more highly-skilled migrant workers are drawn to live and work in the State of Qatar, this sector of the population will absorb the expected increase in rental properties in Qatar.
Qatar accommodation for rent
Many begin their search for rental property in Qatar by looking for properties in the busy capital, Doha. There has been rapid development in the last 10-20 years, more notably since Qatar won the bid to host the FIFA World Cup 2022. This development has been in the real estate market and beyond, making Qatar very appealing to foreigners. There is a wide choice of accommodation for rent in Qatar outside of the capital Doha and in other lesser-known locations such as Lusail, Al Khor, Al Wakra, Umm Salal and parts of Al Rayyan. Plenty of Qatar properties are available to suit all types of renters and their budgets. So, it is worth bearing this in mind if you prefer to live outside the busy capital. After, the capital Doha, the next most populated municipality in Qatar is Al Rayyan. For this reason you will find plenty of properties for rent in Al Rayyan.
Rent in Qatar - How to Find Qatar Properties
Qatar's rental property market is well-established, and there are plenty of reputable real estate agencies that can assist with helping you in finding your ideal home. Many arriving in the country find properties in Qatar for rent online. There are a few popular property listing sites that can be used to find property in Qatar. It is the fastest and most convenient way to find a home for rent. Any web search for a villa for rent or apartments for rent in Qatar will bring up many results from Qatar property finder portals such as this one ;-)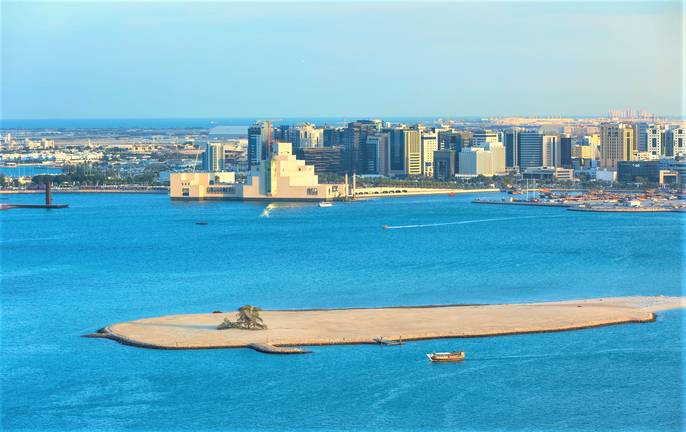 What Should I Consider When Choosing a Rental Property in Qatar?
You can find almost any type of property for rent in Qatar. From studios to penthouses, chalets to townhouses, and apartments to villas. There is a huge selection of rental properties in Qatar. The choice is yours!
Rentals in Qatar - Contract Duration
Rental properties are usually offered on a one-year contract, and you can find some properties for rent being offered with longer 2 or 3-year contracts. Sometimes there may be a special offer included, such as 1 month free on a 12-month contract, so you effectively can stay for 13 months for the price of 12!
If you are looking for short-term family accommodation in Qatar, you can find some properties that are advertised as short-term, and these may be offered for rent on a monthly basis or for a little longer, such as on a 3-month or 6-month contract.
You could also look at serviced apartments if you don't want to be tied into a contract. These could be rented for a few weeks or months on a rolling basis as your situation requires. You can easily find short-term properties on Property Oryx, Qatar's largest property portal, by selecting the 'Short Term' option from the 'Other filters' menu.
Qatar Rentals - Monthly Rental Prices
Apart from the rental property itself, there will be other factors that may influence your decision. If you have limitations on your budget, you may be looking for cheap properties in Qatar. We recommend looking outside the capital or in some of the older or more populated parts of Doha, where you can find cheap family accommodation.
For individuals or couples, a studio (sometimes referred to as 'studio rooms or single rooms') may suffice, and there are plenty of studios to rent in Qatar. These will be the cheapest option for a self-contained rental unit.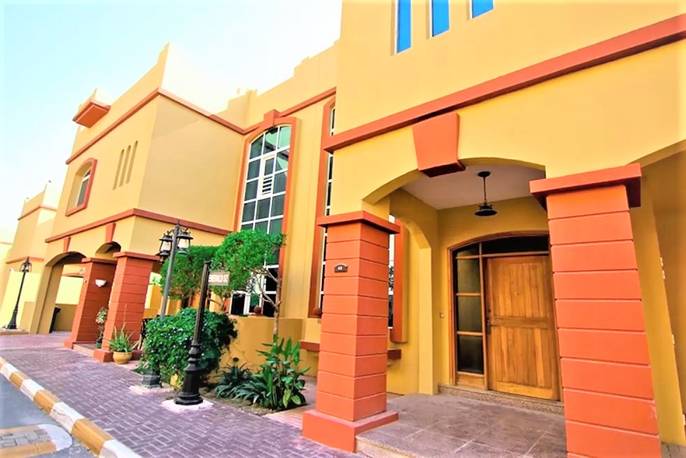 Property Qatar - Location, Location, Location
For some, location is crucial, and we completely understand that. With its beautiful coastline, it is no wonder that properties for rent in Qatar with a sea view or by the marina are all the rage. For this reason, properties for rent in The Pearl are highly popular.
We must also mention Lusail as a location to find a rental property in Qatar. This fantastic smart city is just 20 km north of Doha and is the new jewel in Qatar's property sector's 'crown'. Many look for properties for rent in Lusail.
Located here are some of the newest and most modern and luxurious rental homes. It is definitely a location worth considering when looking for properties for rent in Qatar!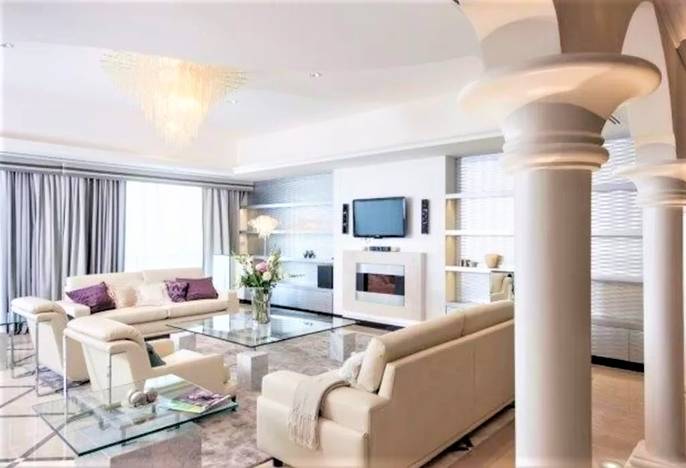 Property in Qatar - Amenities
You will soon realise that most rental properties in Qatar come with many extras. Some properties have amenity lists that go on and on!
Yes, it is no secret that renters are spoilt for choice regarding added extras in Qatar rental homes. When looking for your ideal property to rent, you can be as picky as you like, and we are confident you will find a home to suit your needs.
Whether you are looking for a gym, sauna, tennis court, kids' play area, function hall, yoga studio, or balcony, the list goes on. Be rest assured that you can use the excellent amenity search function on Property Oryx to do the searching for you!
Make a List of Important Factors
There is a vast array of properties for rent in Qatar, and we know very well that it can be pretty confusing when choosing the perfect home. We recommend you make a list of all the factors that are important to you. It may be that you need your family accommodation to be near a school, that you want an apartment that offers gym facilities, or a villa that has maintenance and security included. We have you covered and can even tell you if there are other considerations like the fact that the property for rent may have bills included, it may be brand new, require no deposit, or have a special offer like 1 or 2 months free included in the contract. Yay!
Rent in Qatar - Final Words
We are happy to assist you in your search for a home to rent in Qatar and are sure there will be plenty to choose from. We strive to make the search for a rental home as easy and efficient as possible. We welcome any feedback or suggestions you may have as the end-user of our property listing portal in Qatar. We wish you all the best. Good luck and happy house hunting!