An Introduction to Property for Sale in Qatar
If you are looking for properties for sale in Qatar, that's great, as there has never been a more exciting time to buy property in Qatar. In recent years, the Qatar real estate market has seen a considerable increase in the demand for properties for sale.
Since Qatar won the bid to host the FIFA 20222 World Cup, the country has witnessed a massive surge of investment to the tune of $300Bn in the country's infrastructure and supporting services, enabling all sectors of the Qatari industries to develop and advance for the better of the nation. There have been notable and praiseworthy advancements in many of the country's sectors, whether it be Agriculture, Healthcare, Education, Sports, Hospitality, etc.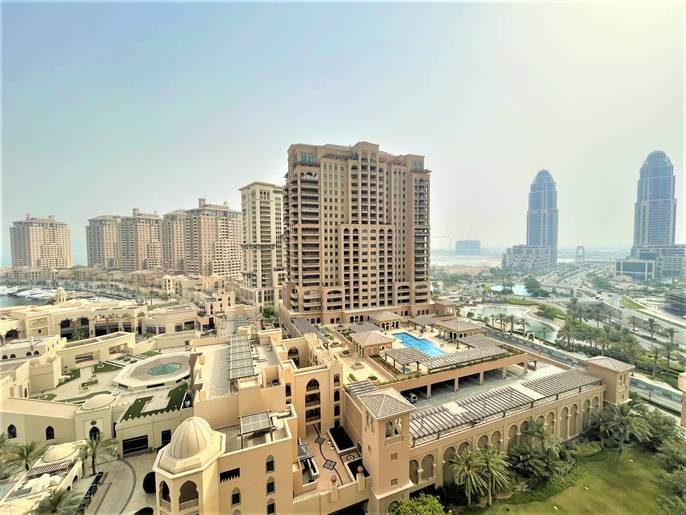 The real estate sector is no exception, and with the completion of Qatar's large-scale land reclamation development of The Pearl Qatar in the mid-2000s, the property sector in Qatar had a 'new jewel in their crown' to show the world. For many years the properties in The Pearl Qatar and a few other select areas of Qatar were the only places that non-Qataris could own property.
Since then, the following notable large-scale real estate development in Qatar has been to the north of Doha in the municipality of Al Daayen. Here foreigners can purchase freehold properties in the brand new and impressive smart city of Lusail and its surrounding areas such as Fox Hills, etc.
Can Foreigners Buy Property in Qatar?
On August 30, 2020, Qatar's cabinet issued a new resolution regulating foreigners' real estate ownership conditions. The resolution identifies areas in Qatar where foreign nationals may own or lease (99 years) real estate.
Permanent residency is granted to foreigners provided they stay in the country more than 90 days per year and the real estate they have purchased meets the minimum purchase price requirements. Residency is based on the value of their property ownership and is valid for the duration they hold the property.
Due to these recent changes to the law regarding the sale of property to foreigners, foreign nationals from all over the globe have a renewed interest in property ownership in Qatar. It is an excellent time to buy property in Qatar.
What Properties can I Buy in Qatar?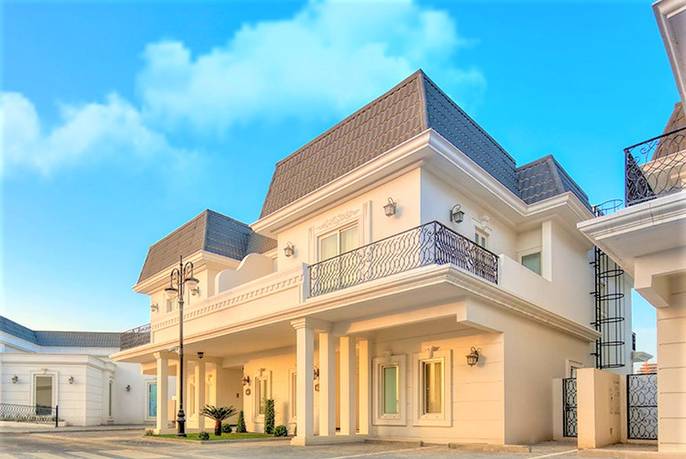 The Qatari real estate market is vast and varied, and there is something that can please any serious buyer looking to either purchase a home to live in or invest for financial gains. You can find studio apartments for sale in Qatar for freehold purchase in Lusail, The Pearl, and a few other places. If you are looking specifically to buy a studio apartment in Qatar with a 99-year Leasehold title, then there are some in Doha you can consider.
For those wishing to invest in the lucrative Qatari real estate market, maybe a larger flat for sale in Qatar or one of the beautiful villa style houses for sale in Qatar might appeal more. If you are looking for a luxurious residence overflowing with opulence, the penthouses for sale will not disappoint!
Townhouses for sale in Qatar are also an option if you are looking for a unique style of property to invest in and peace of mind that it will be popular with renters.
Where Can I Buy Properties in Qatar?
Foreigners have the right to purchase and own the Freehold title of properties in 9 locations and to purchase the right to a 99-year leasehold title of properties in 16 areas in Qatar.
Freehold properties can be purchased in some parts of the capital, Doha, including The Pearl and sections of West Bay. In addition, properties are also for sale in the new Lusail City.
Locations for Freehold Property
The nine areas where foreigners can own freehold properties are:
West Bay Lagoon
Lusail
The Pearl
Al Khor resort
Al Dafna (Administrative area 60)
Al Dafna (Administrative area 61)
Onaiza (Administrative area 63)
Al Kharaej (Lusail)
Jabal Thuaileb (Fox Hills, Lusail)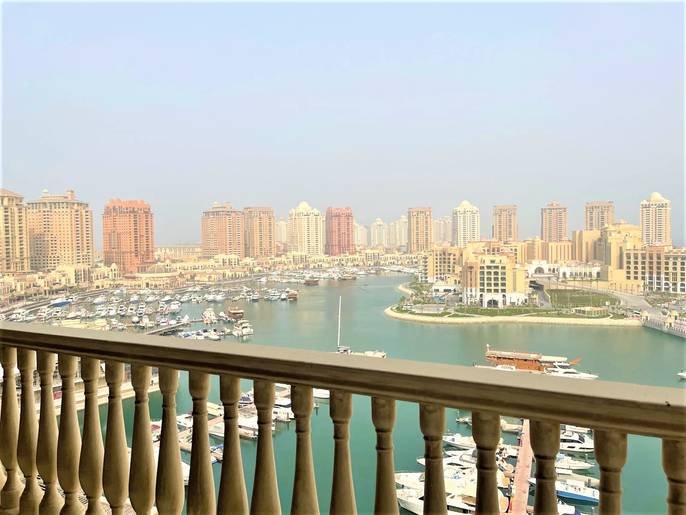 Locations for Leasehold Property
The 16 locations where leasehold properties can be purchased by non-Qataris are:
Musheireb (Area 13)
Fereej Abdul Aziz (Area 14)
Al Doha Al Jadeeda (Area 15)
Old Al Ghanim (Area 16)
Al Rifaa and Old Al Hitmi (Area 17)
Old Salata (Area 18)
Fereej Bin Mahmoud (Area 22)
Fereej Bin Mahmoud (Area 23)
Rawdat Al Khail (Area 24)
Al Mansoura and Fereej Bin Derhem (Area 25)
Najma (Area 26)
Umm Ghuwailina (Area 27)
Al Khulaifat (Area 28)
Al Sadd (Area 38)
Al Mirqab Al Jadeed and Fereej Al Nasr (Area 39)
Doha International Airport (Area 48)
Properties for Sale in the Capital
Most properties for sale in Doha are found in The Pearl. These properties are freehold, so they do not have a limited ownership period. However, the remaining properties in Doha are in districts where the property can be bought as leasehold only, so they can be owned for a maximum of 99 years.
Properties for Sale in Other Parts of Qatar
[Properties in Lusail are popular with those wishing to invest in Qatar's new SMART city. Lusail has seen significant growth and development in recent years, and as a result, many brand new properties have been introduced to the Qatari real estate market.
Lusail is one of the locations where non-Qataris can purchase freehold property. Apartments are certainly very appealing to private buyers and investors alike. Within Lusail, certain districts are sought-after for buyers; one of these is Fox Hills. Apartments in Fox Hills are amongst the most demanded by those looking to purchase a flat in Lusail. Marina District in Lusail is also quite popular with purchasers looking to buy homes in this new city.
Properties for sale in West Bay Lagoon may appeal to those looking to purchase freehold property in Doha, but not necessarily in The Pearl. As an alternative, West Bay Lagoon has a selection of apartments for sale, some in the famous imposing 'Zig Zag Towers' right by the luxurious Lagoona Mall.
The villas for sale in West Bay Lagoon are beautifully designed, often spacious, with large entertaining spaces and unique decor. You can find luxuriously furnished villas for sale with tasteful interiors and designer fittings. They usually benefit from several features, including a private pool, an elevator, lush gardens, a majles room, a maid's room, a driver's room, a gym, a jacuzzi and so on.
How Do I Pay for the Purchase of a Property in Qatar?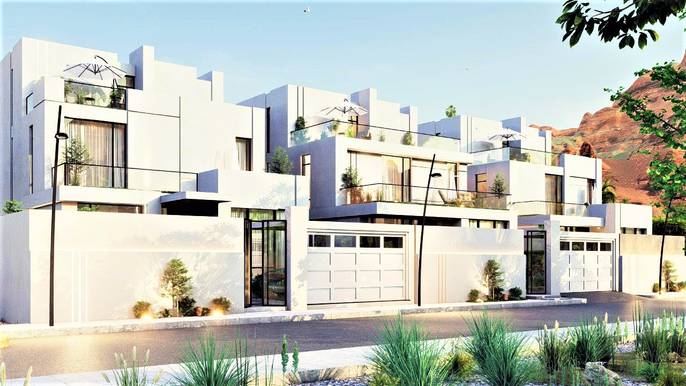 The most obvious way to purchase property is by paying outright. Of course, if this is not possible, there are banks that will arrange a mortgage, which is commonly done worldwide.
However, you can also buy properties in Qatar with payment plans. Many new properties are usually available to buy with a downpayment, followed by instalments. Sometimes there is a payment made towards the purchase price upon handover of the property. Some developers even waive the payment of the initial deposit and handover fee and instead have longer instalment plans to pay off the property purchase price.
How Can I Find Properties for Sale in Qatar?
Most people start their search for a property to buy online. Property Oryx is a fantastic property listing portal based in Qatar to help you in your search to buy property in Qatar. We strive to make the search for a property to buy as easy and efficient as possible.
If you have any feedback or suggestions that help you with your search for a property, we welcome you to reach out to us anytime. Enjoy your search, and good luck with buying property in Qatar!