Learn About Flats for Rent in Al Sadd
Apartments for rent in Al Sadd typically range from Studios to 3 bedroom flats. In particular, 1 bedroom apartments for rent in Al Sadd are popular with renters looking for a 1 bhk flat for rent in Doha, the capital.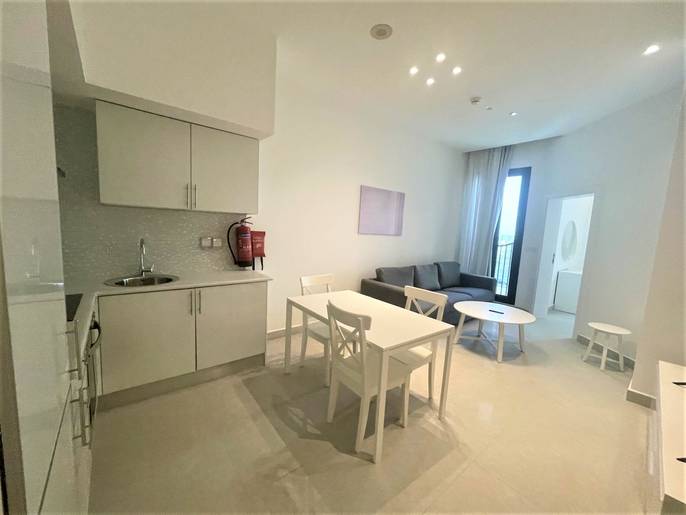 You will find when you are looking for an apartment for rent in Al Sadd that the majority are furnished apartments which are very convenient if your stay in Doha is for a limited time, saving you the hassle of buying furniture.
Some Al Sadd apartments are offered for short-term rentals, such as weekly and monthly contracts.
Furnished Apartments for Rent in Al Sadd
Furnished studios in Al Sadd start from 5,500 QAR per month. The Ezdan studios in Al Sadd are a fantastic option if you want hassle-free renting. Their fully furnished studios are in serviced buildings with maintenance, housekeeping, 24 hr security, and many other recreational amenities included. They are also quite large, with some being up to 120 sqm in size.
Larger furnished apartments for rent might appeal to those looking for family accommodation for rent in Al Sadd who prefer an apartment instead of a villa.
More About Flats for Rent in Al Sadd - Exploring the Location Further
Al Sadd is a location that has plenty to offer its residents. There are two metro stations, Al Sadd and Joaan, on the Doha Metro gold line. Good bus links and major roads run through the district, including Al Sadd Street, Al Amir Street, and Al Rayyan Road (Q3).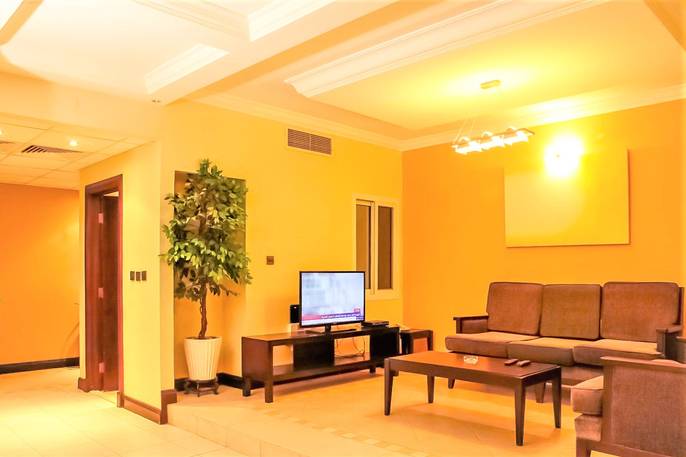 The Royal Plaza Mall and neighbouring Al Asmakh Mall are two shopping centres in Al Sadd where you can find well-known brands and plenty of eateries, including a few famous names that we all like to enjoy!
The Rumailah Hospital and the Paediatric Emergency Centre are both part of the Hamad Medical Corporation (HMC) and are located in Al Sadd. Hence, an apartment for rent in Al Sadd may appeal to the employees of Hamad hospital, so they are near their workplace.
Finally, for the sporty residents, the Al-Sadd Multi-Sports Centre is an excellent facility in the area and is where some of the 2006 Asian Games events took place. It is home to Qatar's most successful football club, the Al-Sadd Football Club, and the 'de facto' home of the Qatar National Football Team.