Studio Room for Rent in Sadd - Learn More
Studios for rent in Al Sadd are a good option for those looking for a small apartment for rent in Al Sadd, Doha. A studio apartment offers the necessary living requirements for individuals and couples, and as the smallest self-contained residential rental unit, it is also usually the most affordable.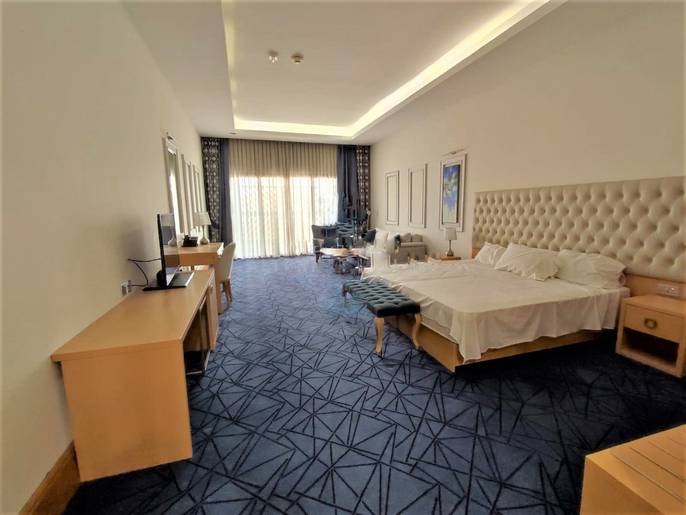 The studios for rent in Al Sadd, in particular, suit those looking for rooms for rent in Al Sadd. Many people refer to studios as studio rooms because the whole unit is often just one room with a separate bathroom.
A bachelor room for rent in Al Sadd might be just the thing for a single male looking for a studio apartment or single room as they are sometimes advertised.
Often families will also look for studios for rent, which would be listed as a family room or a family studio. Studios are the smallest apartment for rent and usually the cheapest type available in the rental real estate market.
Renting Studios in Al Sadd? Learn More
Al Sadd is a location that has plenty to offer its residents. There are two metro stations, Al Sadd and Joaan, on the Doha Metro gold line. Good bus links and major roads run through the district, including Al Sadd Street, Al Amir Street, and Al Rayyan Road (Q3).
The Royal Plaza Mall and neighbouring Al Asmakh Mall are two shopping centres in Al Sadd where you can find well-known brands and many eateries, including a few famous names that we all like to enjoy!
The Rumailah Hospital and the Paediatric Emergency Centre are both part of the Hamad Medical Corporation (HMC), located in Al Sadd. Hence, a studio apartment for rent in Al Sadd may appeal to the employees of Hamad hospital, so they are near their workplace.
Finally, the Al-Sadd Multi-Sports Centre is an excellent facility for the sporty residents and is where some of the 2006 Asian Games events took place. It is home to Qatar's most successful football club, the Al-Sadd Football Club, and the 'de-facto' home of Qatar's National Football Team.
Considering all the above points, Al Sadd is a location that has plenty to offer its residents.
How Much Do Studios for Rent in Al Sadd Cost?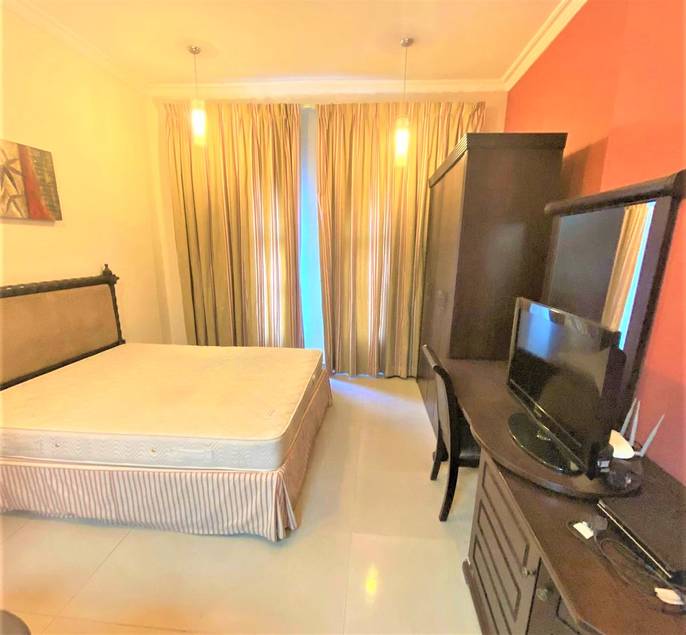 Furnished studios for rent in Al Sadd start from 5,500 QAR per month. The Ezdan studios in Al Sadd are a fantastic option if you want hassle-free renting. Their fully furnished studios are in serviced buildings with maintenance, housekeeping, 24 hr security, and many other recreational amenities. They are also quite large, with some being up to 120 sqm in size.
Prices for a studio for rent in Al Sadd, which is very basic and considered 'no frills' or a budget studio start at around 2,400 QAR per month and may suit those looking for a cheap room for rent in Al Sadd.
To find the perfect studio for rent in Al Sadd, let Property Oryx do all the hard work for you ;-)