Learn About Apartments for Rent in West Bay Lagoon
Apartments for rent in West Bay Lagoon are available to suit most kinds of renters and their tastes. Whether it's a smaller 1 bedroom apartment for rent in West Bay Lagoon that you need or a large luxurious penthouse with space for entertaining, apartments in West Bay Lagoon vary in size and style, and there is something to suit everyone.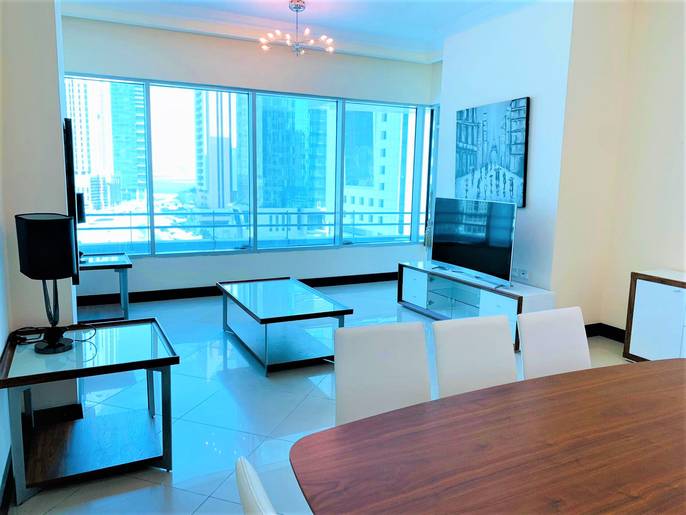 West Bay Lagoon has many small to medium-sized apartments for rent, and you can find many of these in the sought-after Zig Zag Towers. Because of the location of West Bay Lagoon, which is within the broader and well-known area of 'West Bay', many people who are looking to find 2 bedroom apartments for rent in Qatar will usually come across those apartments in West Bay Lagoon while searching, especially if they have a bigger budget. West Bay Lagoon villas for rent are also highly sought-after in the area.
Suppose you don't find any apartments for rent in West Bay Lagoon that you like. In that case, you could try widening your search to include the neighbouring areas of Al Dafna, Al Qassar and Onaiza, which collectively make up the area commonly known as West Bay. Apartments in West Bay are popular, and many people search for them.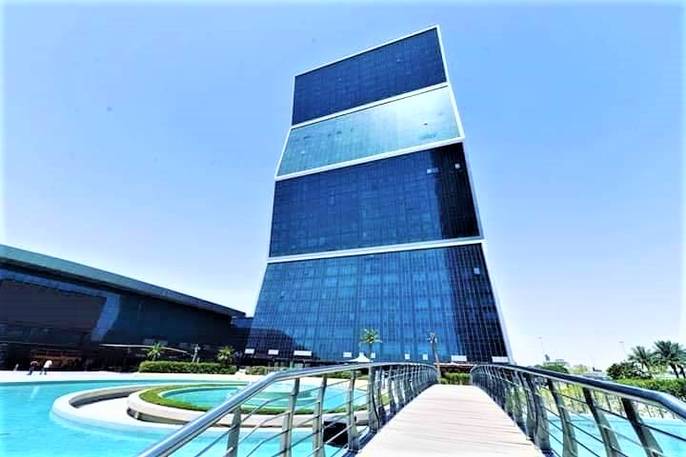 Renting in West Bay Lagoon - Learn More About the Location
West Bay Lagoon, also known as 'Leqtaifiya' (spelt as Legtaifiyah or Al Qutaifiya), is a district in the municipality of Doha. It forms part of Zone 66 of Qatar with Onaiza and Al Qassar. It is an area highly favoured by both locals and the expatriate population and one of the most searched-for areas for high-end property in Qatar.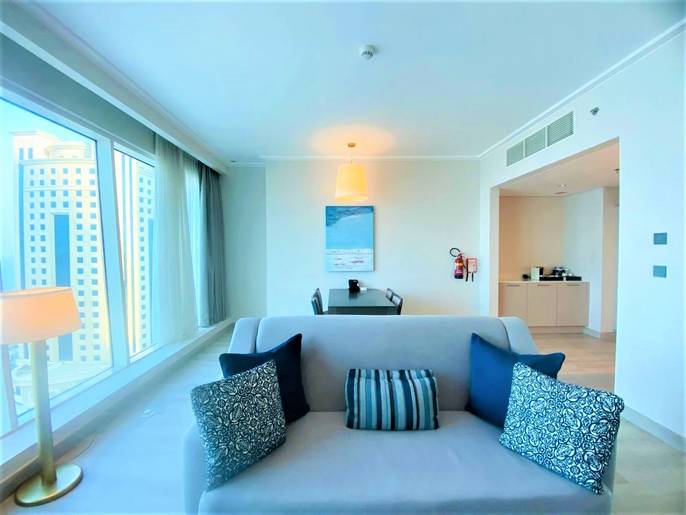 West Bay Lagoon is very conveniently located for easy access to The Pearl and Doha's business and diplomatic centres. The Corniche, multiple museums and the historical Souq Waqif are all nearby. The area has excellent road links and its own metro station, Legtaifiya, on the Doha Metro red line.
West Bay Lagoon has extensive retail facilities, including the famous Lagoona Mall with its designer boutiques offering the best brands, modern eateries and artisan cafes to enjoy some of the best cuisines in Doha.
Property Oryx can help you find the perfect apartment for rent in West Bay Lagoon with our accessible search facility ;-)