Rent Properties in Al Gharrafa - Learn About the Location
Properties for rent in Al Gharrafa are suitable for those looking for a home for rent in Al Rayyan. Al Gharrafa is a district in the Al Rayyan municipality of Qatar.
Al Gharrafa is known for its many large shopping malls that attract the residents of surrounding districts, namely the Q Mall, Ezdan Mall, Landmark Mall and Gulf Mall. There is plenty to do and something for everyone to enjoy as each one is buzzing with a wide selection of retailers, including various boutiques, large chain stores, artisan cafes, restaurants, supermarkets and cinemas, all easily accessible from Al Shamal Road.
Al Gharrafa is home to the impressive Sidra Medical and Research Centre, a subsidiary of the Qatar Foundation located on Al Gharrafa Street. Other local landmarks in the district also include the Thani Bin Jassim Stadium on Al Zubar Street, Al Gharrafa Health Centre on Abu Silla Street, and Fereej Al Gharrafa Stadium, which the Qatar Olympic Committee administers.
Recent developments in Al Gharrafa include the Al Gharrafa Family Park, which features Qatar's first-ever outdoor air-conditioned running tracks partly operated by solar panels. The Al Gharrafa Bus Station is currently being developed and is a welcome addition to the public transport network in Qatar.
Accommodation for Rent in Al Gharrafa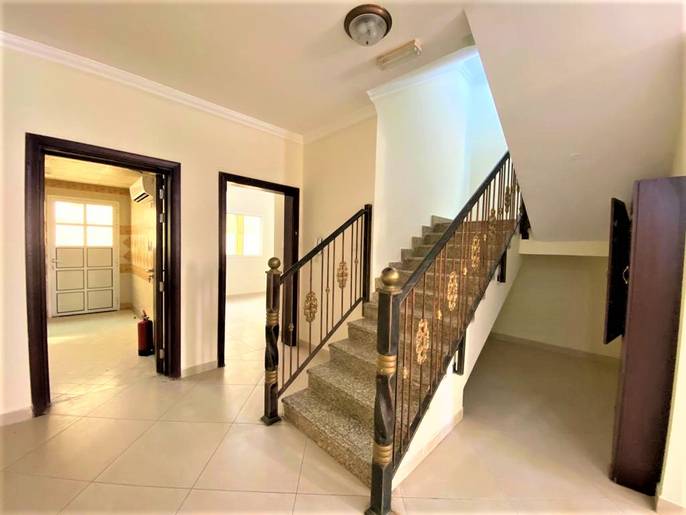 There is a good selection of apartments and villas to rent in Al Gharrafa, ranging from studio apartments for bachelors to larger villas for families. Al Gharrafa is a district populated with many residential compounds offering varying facilities that suit all budgets.
The majority of villas and apartments for rent in Al Gharrafa found in these residential compounds also offer additional benefits to their residents like 24 hr security, maintenance, children's playgrounds, clubhouse facilities, swimming pools, gyms, spa facilities, indoor and outdoor sporting facilities to name a few.
As a result, it is easy to find family accommodation in Gharrafa, and the furnished villas and apartments can make moving home easier for everyone.
Popular places in Al Gharrafa where renters search for properties are close to Sidra Medicine, Qatar Foundation, Education City, Gulf English School, Lulu Hypermarket, Landmark Mall and Gulf Mall.
Studio Flats for Rent in Al Gharrafa
If you are looking for a studio apartment or single room for rent in Al Gharrafa, the cheapest studio rooms for rent can start at around 1,600 QAR per month, for an unfurnished studio for rent in al Gharrafa. These can be suitable for bachelors, or the larger studios are sometimes advertised as family studios for those on a lower budget.
Al Gharrafa Apartments for Rent
You can find smaller apartments for rent in Al Gharrafa, mainly as 1 bedroom and 2 bedroom flats, either in residential apartment blocks with limited facilities or in converted villas known as villa apartments.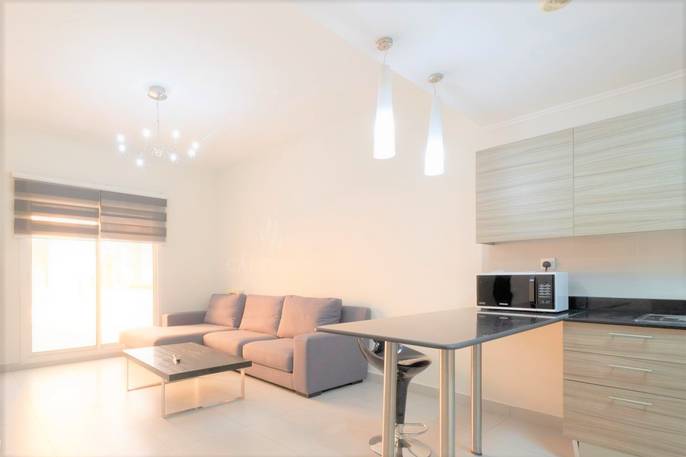 1 BHK for Rent in Al Gharrafa
1 bedroom apartments for rent in Al Gharrafa start at around 2,500 QAR per month on an unfurnished basis. You can sometimes find 1 BHK in Al Gharrafa for cheaper than this or 1 BHK flats advertised as family accommodation, which might suit families on lower budgets looking for something bigger than a family studio.
Villas for Rent in Al Gharrafa
You can find both standalone and compound villas for rent in Al Gharrafa. These will be priced at roughly 8,000 QAR per month for a 3 bedroom unfurnished villa and up to 20,000 QAR for a 4 bedroom unfurnished compound villa in a high-end compound.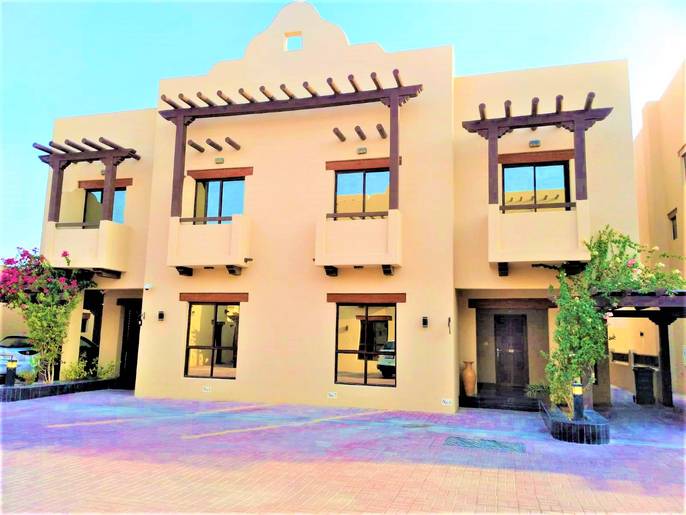 Final Thoughts on Properties for Rent in Al Gharrafa
Al Gharrafa is an excellent location to find homes in residential compounds, especially suited for couples and families with children.
Property Oryx can help you find the perfect property for rent in Al Gharrafa ;-)