1 BHK Flat for Rent in Qatar - learn more
1 BHK for rent in Qatar. What is that you may ask? When looking for properties for rent in Qatar, BHK is a term you often see on listings. It is an abbreviation of Bedroom, Hall, and Kitchen. It is another way to refer to an apartment, used mainly in the Indian subcontinent and other parts of the world. Sometimes the word flat is used in the term. So you might see a listing state: 1 BHK for rent Doha, which would mean the advertisement is for a 1 bedroom apartment/flat with a Hall (living room/lounge/reception) and a kitchen.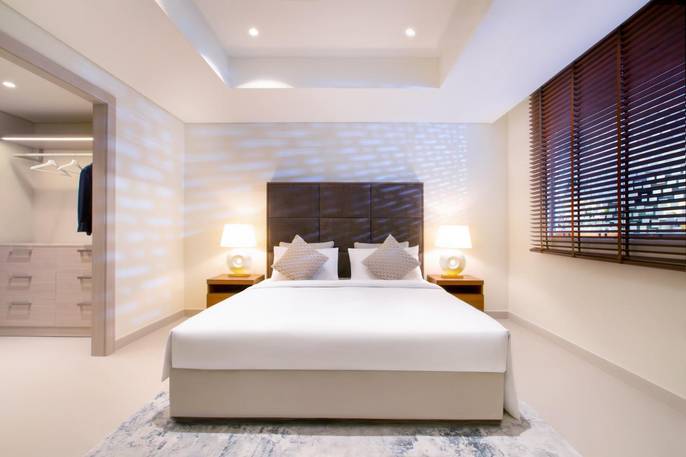 Why Use the Term BHK Instead of Apartment or Flat?
It all depends on the agent listing the property and the terms they use to refer to real estate. A 1 BHK flat can be the same as a 1 bedroom apartment. But there are some occasions when a 1 bedroom property cannot be classified as an apartment.
For example, a 1 bedroom chalet or townhouse also has 1 bedroom, but it is not a flat or traditional apartment with the accommodation on one floor as expected. So in cases where a property has several bedrooms, a living space, and a kitchen but is arranged on more than one floor, the term BHK is used instead. However, this is not to say that 1BHK cannot be used for 1 bedroom apartments too, and often for many listings, it is.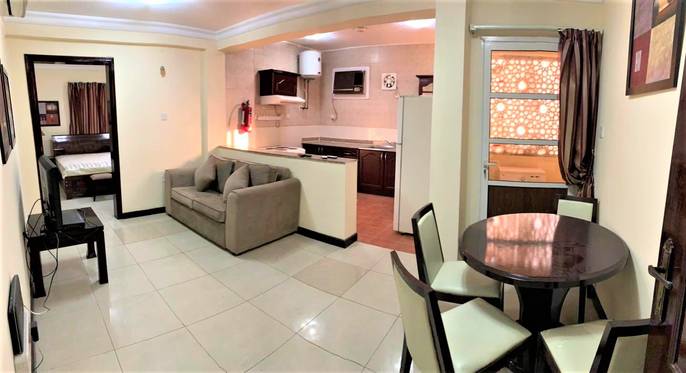 Where Can I Find a 1 BHK in Qatar for Rent?
You can find a 1 BHK in Qatar all over the country as they are effectively just 1 bedroom dwellings. Of course, you can find many 1 BHK for rent in the capital.
Outside of the capital, located south in Wukair, Al Wakra, the furnished 1 BHK in Wukair Ezdan flats are highly sought-after.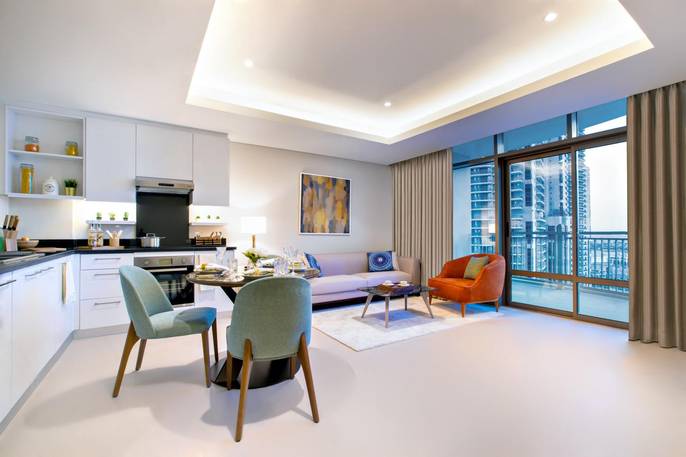 To find your ideal 1 bhk for rent in Qatar, let Property Oryx do all the hard work for you ;-)