One BHK Flat for Rent in Al Wakra
A 1 bhk for rent in Wakra is an excellent alternative to renting in the busy capital. If you are looking for a small apartment for rent in Qatar but prefer a quiter location, then a 1 bedroom apartment for rent in Al Wakra might be just the thing. Al Wakra is located just 14 km (21 km driving distance) south of Doha. You can find plenty of properties for rent in Al Wakra and many expatriates choose to live in Al Wakra as it is generally a residential area.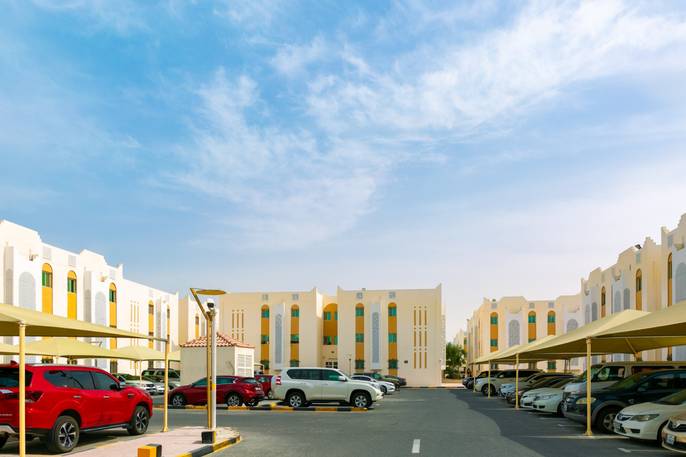 A 1 BHK is any residential unit that has 1 bedroom. If you are familiar with the term BHK, then you know exactly what we mean. In some parts of the world, the term 'BHK' is commonly used to describe a unit with a Bedroom, Hall, and Kitchen. So a 1 BHK would have one bedroom and so on. If you need an extra room to use for the kids, a guest or a home office then a 2 BHK for rent in Al Wakra may be more suitable instead.
Why Rent a 1 BHK in Al Wakra?
Renting a 1 bhk in Al Wakra can have benefits like being cheaper to rent. Other benefits include the comprehensive facilities in most compounnds for their residents, such as those in the Ezdan Village compounds in Al Wakra.
Al Wakra has good transport links with the Doha Metro, and there are buses that frequently operate in parts of Al Wakra, making it very easy to commute to the capital. So it is pretty easy to live in Al Wakra but work in the capital, Doha.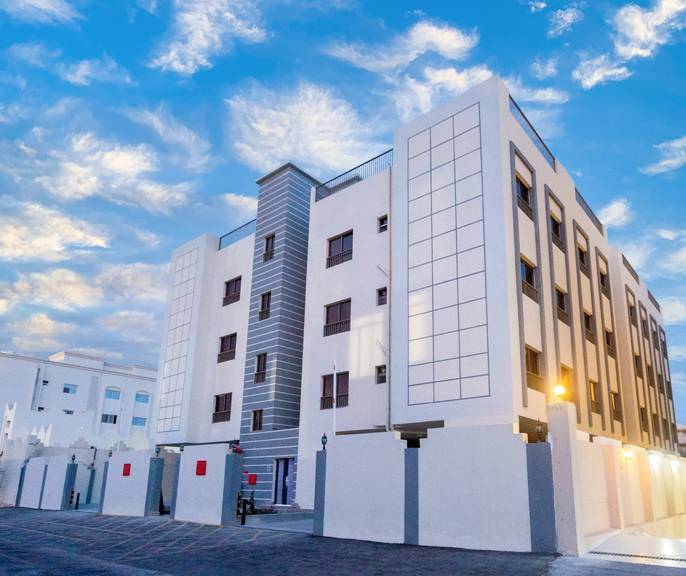 Al Wakra is a location with many local attractions including the stunning Al Janoub Stadium which will host many of the FIFA 2022 World Cup matches. The stadium was designed by the world renowned architect Zaha Hadid, who took inspiration for her design from the Qatari Dhow boat sails from her reflections on the pearling history of of Al Wakra.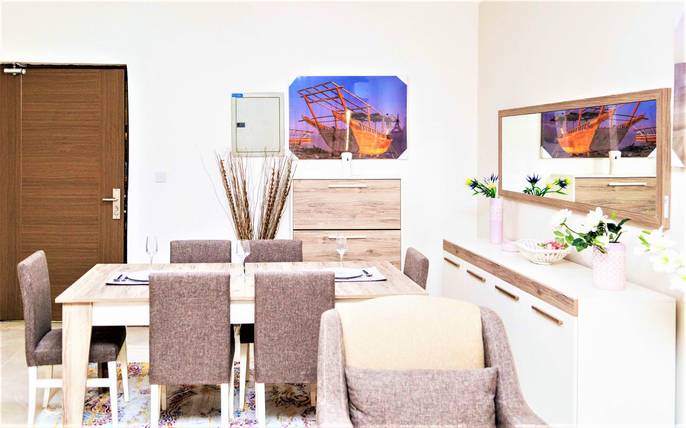 Al Wakra has a good selection of malls, restaurants, parks, golden beaches and recreation facilities and of course, the Souq Al Wakra must be mentioned for the those that enjoy the sights and sounds of a traditional bazaar or market.
How Much Does a 1 Bedroom Apartment in Al Wakra Cost?
Typically you would expect to pay as little as 1,900 QAR per month for a basic unfurnished one bhk for rent in Al Wakra. If you are looking for a fully furnished apartment for rent in Al Wakra, for a fully furnished one bedroom apartment in Ezdan Village, you could pay around 3,600 QAR per month. For a newer, larger and more modern Ezdan Oasis 1 BHK apartment, you would probably expect to pay over 5,500 QAR per month.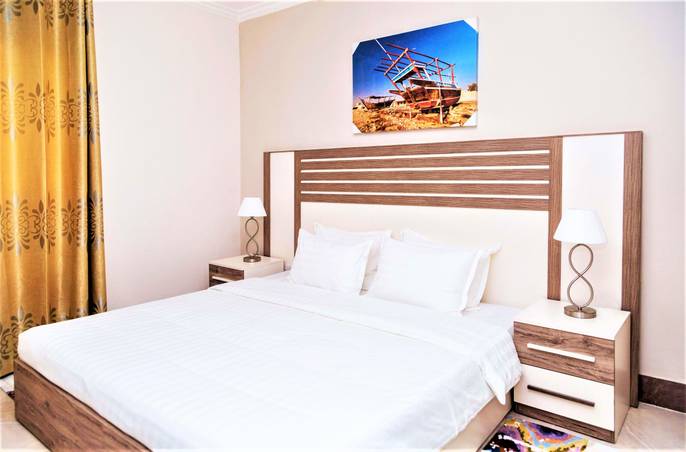 To find your ideal 1 BHK for rent in Al Wakra, let Property Oryx do all the hard work for you ;-)