Learn about Apartments for rent in Al Dafna
Al Dafna Apartments for rent are available to suit most kinds of renters and their tastes. Whether it's a smaller 1 BHK for rent in Dafna that you need or a massive penthouse with space for entertaining, apartments in Al Dafna vary in size and style.
Suppose you are looking for a rental apartment in Doha that is on the larger side, luxurious, and fully furnished. There is a good selection of swanky 3 bedroom apartments in Al Dafna, especially those in the Diplomatic Area, which come fully furnished with stylish furnishings and impressive interior design.
On the other hand, if it is just a compact studio apartment for rent you need, then you can find some in Al Dafna too.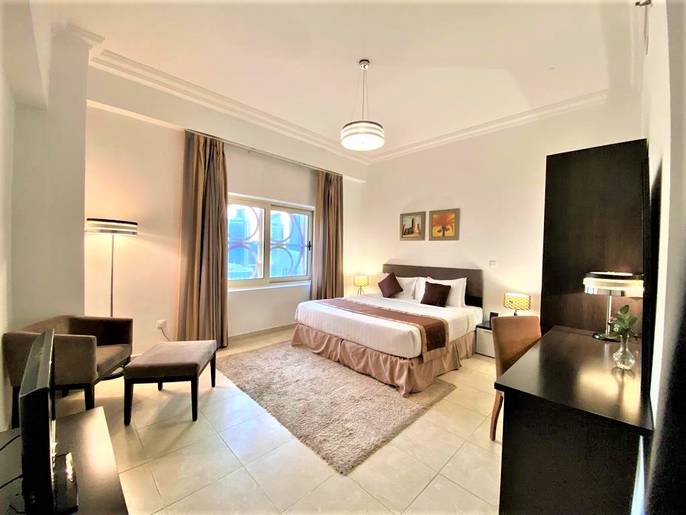 Rent an Apartment in Al Dafna - Location Information
Al Dafna is located in the West Bay area of the capital Doha. It is a coastal district of the Qatari capital and municipality of Doha located on the Persian Gulf.
The word 'Dafna' roughly translates to 'dredged land', a reference to the fact that the district was built on reclaimed land following a large-scale land reclamation project along Doha's coastline launched in the 1980s.
Many foreign consuls reside in the area, which is why a part of Al Dafna is commonly referred to as the 'Diplomatic Area of Doha'. The type of housing in the area is up-scale and often luxurious, and prices tend to be higher than the average.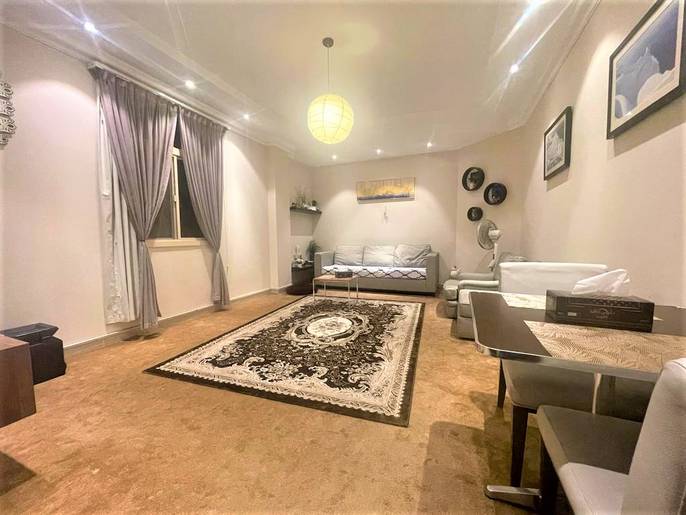 There are plenty of standalone villas available for rent in Al Dafna and the surrounding area known as West Bay. They are usually very spacious with extensive private facilities. The availability of many international schools in Al Dafna and the neighbouring areas makes it an ideal rental location for families.
Al Dafna is known for being the home of the famous 456-room Sheraton Grand Doha Resort & Convention Hotel built in 1979, which is well recognised and loved for its unique architecture. The resort's Conference and Exhibition Centre, which opened in 1982, is also well respected and a favourite for events.
Dafna is home to several Government Ministry buildings, Multinational headquarters/company offices. The City Centre Mall is Qatar's first and oldest mall and attracts shoppers from all over.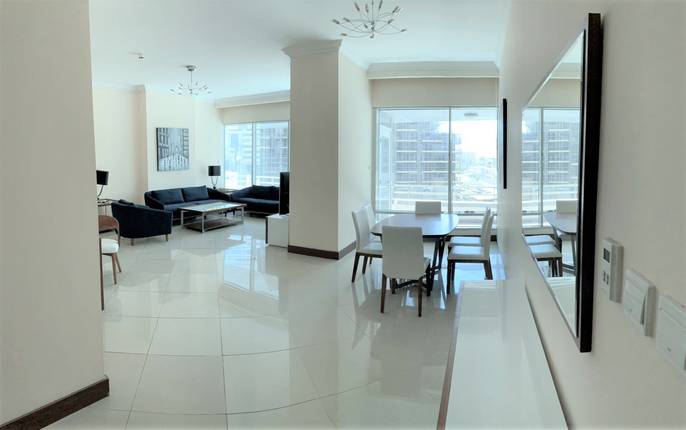 The area has excellent transport links with main roads such as The Corniche along the Doha coastline with views of the sea and the bustling West Bay skyscrapers. The Doha Metro red line also serves the area granting quick links to other metro lines, parts of the capital, and beyond.
If you are looking for the best apartments for rent in Al Dafna, Property Oryx can help you with your search!