Standalone Villas for Rent in Qatar - Learn More
A standalone villa for rent in Qatar is suitable for many purposes. When searching for a villa for rent, you will see listings for both standalone villas for rent and those in compounds.
What is a Standalone Villa for Rent?
A standalone villa is a villa that has boundary walls and stands on its own private land. It is not attached to any other building, so it is detached, private and literally "stands alone". Standalone villas are not commonly found in Central Doha, including most of the districts within the C-Ring Road, as they mainly contain residential and office blocks. However, as you travel further out of Doha and beyond the C-Ring Road, finding standalone villas for rent becomes increasingly common.
Renting a Standalone Villa - Points to Note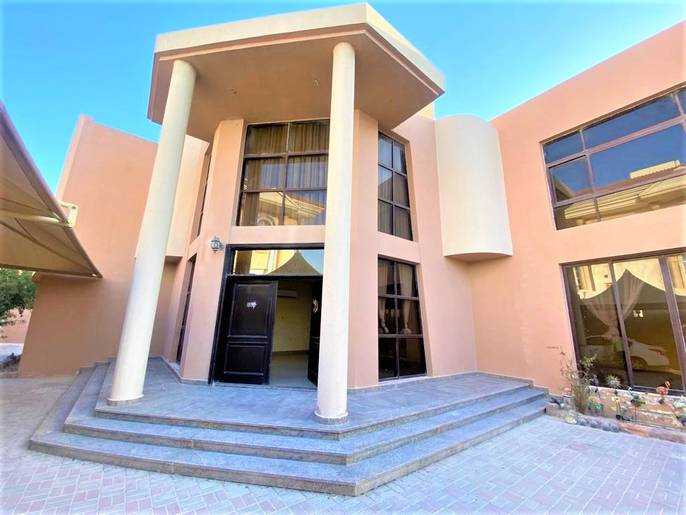 The amenities offered by standalone villas vary depending on the price, size and location. It is much more common to find a standalone villa with a private swimming pool in West Bay Lagoon than in Al Khor. Standalone villas are suitable for large families wanting private property grounds or companies looking to accommodate their staff. It is common to see standalone villas advertised as suitable for bachelor accommodation.
If you are specifically looking for a standalone villa, check the details advertised with the agent. Sometimes compound villas are advertised as standalone when they are not standalone, but instead, the agent refers to the villa being detached from its neighbouring villa as such.
Standalone Villa for Rent - Pros and Cons
Standalone villas for rent have their benefits and drawbacks. For example, standalone villas potentially offer more space as they are often larger than compound villas and more privacy for their occupants, and this is because they often have both front and back yards, sometimes with high walls. Private gardens, a yard with outdoor space, and private parking are common features of standalone villas.
However, most standalone villas will not have as many amenities as rental villas found in residential compounds, which provide their residents with 24hr security, maintenance and various recreational facilities like a gym and swimming pool.
Looking for a Beach Villa for Rent in Qatar?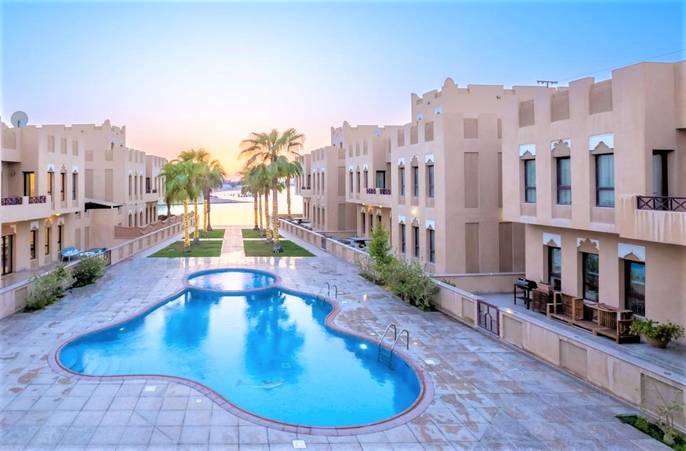 If you are looking for a beach villa for rent in Qatar, there are some locations that will have villas with direct beach access. These villas are mostly standalone villas in areas such as West Bay Lagoon and parts of The Pearl.
Standalone Villas - Cheap Villas for Rent in Qatar
Some people during their search for home on a restricted budget may look for a cheap villa for rent in Qatar. Some people mistakenly assume that if they find an old villa for rent in Qatar, it will be cheap to rent. While it is possible to find older properties, the age and condition of the property does not necessarily guarantee that it will be cheap to rent.
For example, there are some 'old' villas in West Bay Lagoon or Al Dafna and by old, we mean they are not newly built and have been around for a while, but as these properties are quite large, and stand on their own usually large private plot, with gardens, maybe a private pool and/or beach access they are not cheap to rent at all! You can find some larger cheap standalone villas for rent in Al Khor with 6 bedrooms plus.
If you are looking for an affordable standalone villa for rent, then we suggest you use the fantastic Property Oryx search facility to set your budget and adjust your search terms to find a villa that will suit your needs and budget.
How to Find Standalone Villas for rent in Qatar?
Within Doha, you can find standalone villas for rent in West Bay, Al Thumama, Al Hilal, Duhail and Old Airport.
Outside of the capital, you can find standalone villas for rent in many places, including Al Waab, Al Maamoura, Abu Hamour, and Ain Khaled.
Whatever your budget or preference for a standalone villa for rent in Qatar, Property Oryx can help you find yours!