Lusail Apartments for Rent
Apartments for rent in Lusail have grown in popularity with renters searching for apartments for rent in Qatar. If you are looking for an alternative to living in the busy capital, then renting a property in Lusail could be just the solution for you!
Explore the Benefits of Renting in Lusail
As Qatar's city of the furure, Lusail is a brand new, enviromentally friendly city that has been built from scratch to be a beacon of sustainability. Lusail is a city with 19 districts that have been designed with the future in mind, and efficiently planned so that all local amenities are accessible to its residents and community.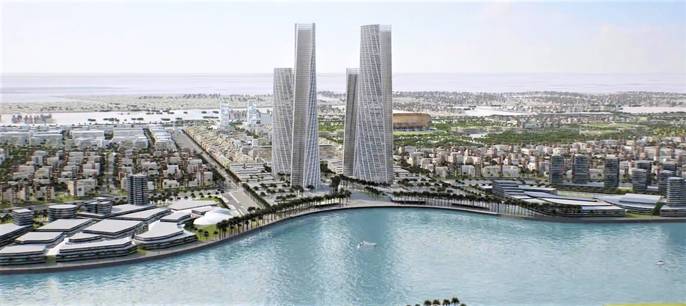 Renting in Lusail - Getting Around is Quick and Easy
Lusail is a well-connected city; the Lusail Tram, a light rail network, operates 4 lines across 38 kilometres of rail, serving 25 stations providing access to all areas of Lusail as well as the capital connecting to the Doha Metro.
Lusail also has a water taxi transportation system, transporting passengers to and from Lusail City through the Lusail Marina and the main Grand Canal with 20 water taxi stops along the 30 kilometres of waterfront development.
An impressive and extensive 76 kilimetre cycle and pedestrian network route has been planned to complement the Lusail public transport system.
A 'park and ride' system with underground parking close to rail networks to encourage the use of the rail network, and a shuttle bus system to connect all residential, commercial, and retail areas to the public transportation system has been developed to complement the Lusail public transport system.
Renting in Lusail - A City with Many Attractions
The fantastic transport links within the city are just one of the features that attract people to Lusail. There are many attractions in Lusail including the open green spaces, schools, shopping malls such as the stunning Place Vendome, recreational centres, and much more make Lusail an ideal place to rent an apartment.
Sporting fans may argue that the most outstanding attraction of Lusail is the magnificent Lusail Stadium which will host 80,000 fans from all over the globe in the largest sporting event of the world, the FIFA World Cup 2022. Following the event and line with Qatar's dedication to its sustainability goals, Lusail Stadium will be transformed to serve the community of Lusail. The large space and world class development will become a home to schools, shops, cafés, sporting facilities and health clinics.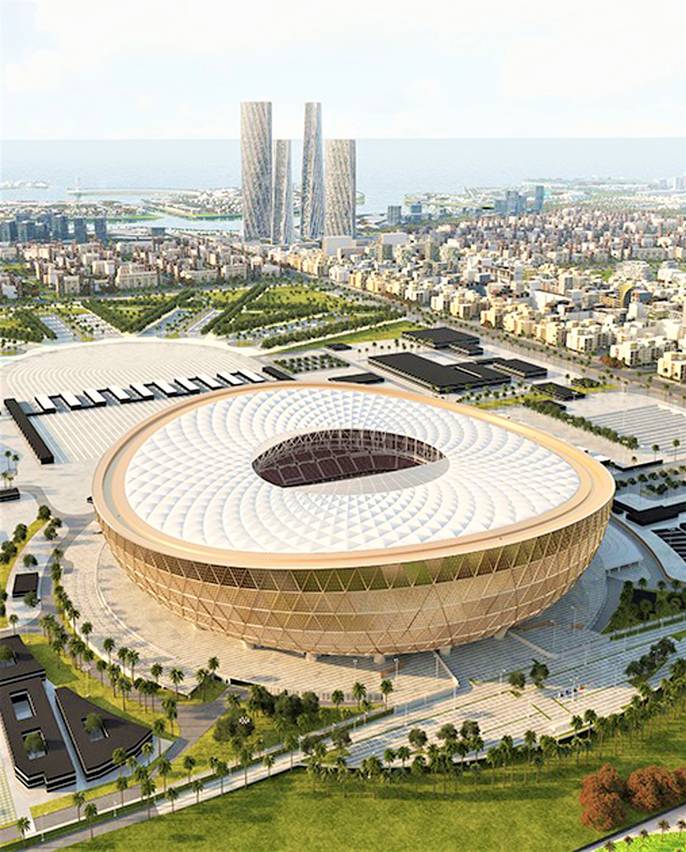 Renting in Lusail - Perfect for Students
Lusail even has a new university; the Lusail University offers various degree courses including a Bachelor of Law from the prestigious Sorbonne University of Paris and a Bachelor of Business Administration- Major in Supply Chain Management in partnership with the well-respected Shippensburg University of Pennsylvania, USA.
In Lusail rental prices are cheaper than the crowded capital and there are many brand new apartments for rent to choose from. It is no wonder that an increasing number of people are searching to rent apartments in Lusail than the capital.
Popular Places to Rent Apartments in Lusail
There are several locations in Lusail that are commonly searched for when looking for Lusail rental apartments. Rental apartments in Fox Hills are popular among renters, and there is a good selection of brand new apartments to choose from here.
Lusail Marina apartments for rent are also an attractive option offering residents access to Lusail Marina and beautiful views of the Marina and sea beyond.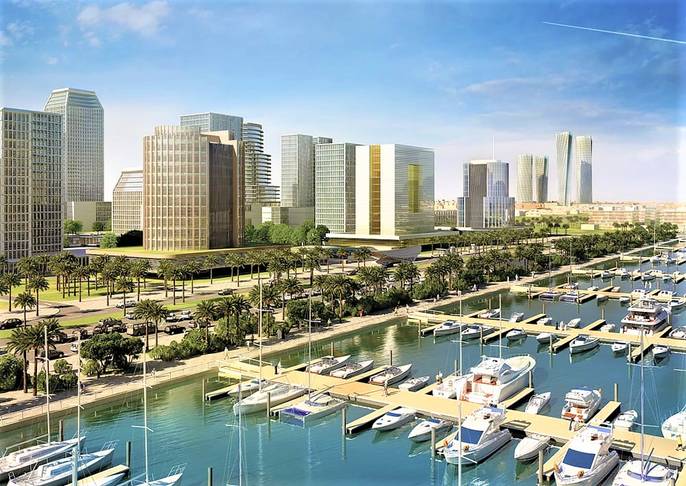 Other locations where you can find an apartment for rent in Lusail are Al Erkyah, The Waterfront, and Qatar Entertainment City.
1 Bedroom Apartments for Rent in Lusail
1 Bedroom apartments for rent in Lusail are very popular with renters. You can find many 1 bedroom apartments for rent in Lusail starting from around 6,000 QAR per month, for an unfurnished or partly furnished 1 bedroom apartments in the north of Lusail, Fox Hills area. For some apartments, the rent will include utilities like water and electricity.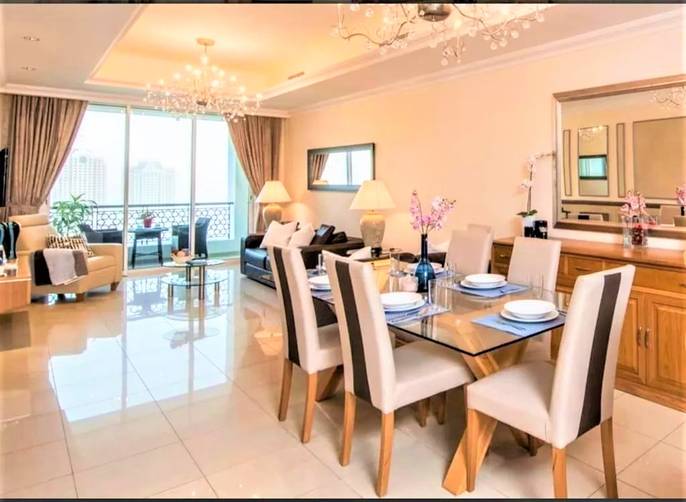 2 Bedroom Apartments for Rent in Lusail
You can typically find 2 Bedroom apartments for rent in Lusail starting from around 8,000 QAR per month. There is the occasional 2 bedroom apartment offered cheaper than this and some will have bills included. Trendy locations for 2 bedroom apartments in Lusail include Fox Hills, Lusail Marina, The Waterfront and Al Erkyah.
What About a Furnished Apartment for Rent in Lusail?
You can find a furnished apartment for rent in Lusail easily as many apartments are rented on a furnished basis. If you find one you like that is unfurnished, ask the agent if they could offer the apartment as furnished as some landlords are flexible and may compromise on this. Suppose they don't agree to furnish the apartment. In that case, you could either find another flat to rent in Lusail or get your own furniture which may work out cheaper overall than considering Lusail furnished apartments for rent.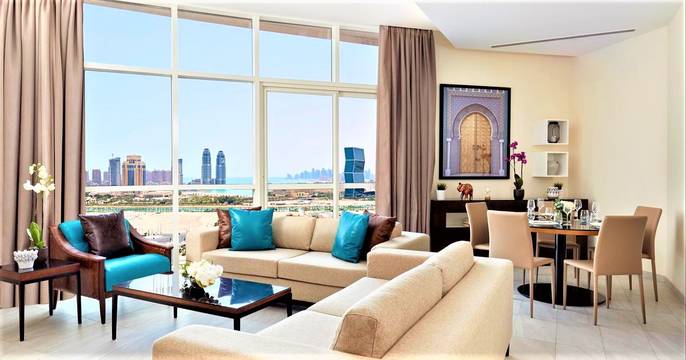 Can You Find Cheap Apartments in Lusail for Rent?
If you are looking for cheap apartments in Lusail, the most affordable option would be to rent a studio apartment. If a studio is too small, you can always use the Property Oryx search facility and set your budget to see the range of available Lusail apartments for rent.
It goes without saying that the cost of an apartment or flat for rent in Lusail will depend on the location, the amenities it offers, and whether it is furnished. If you have a generous budget and are looking for a fully furnished apartment you could look at serviced apartments for rent in Lusail.
Alternatively, if you are looking for a short-term furnished rental apartment then you may want to consider one of the many brand new luxurious hotel apartments for rent in Lusail, such as the stunning Waldorf Astoria Lusail which has received 10/10 reviews from many guests.