Rent in Porto Arabia - Learn More
Apartments for rent in Porto Arabia are hugely popular with those looking at The Pearl Qatar Apartments for rent.
Within The Pearl, the precinct of Porto Arabia offers both residential and retail capabilities of world-class standards. The architecture in Porto Arabia is inspired by the Mediterranean style, offering its residents access to an impressive Marina living with 3.5 kilometres of waterfront promenade.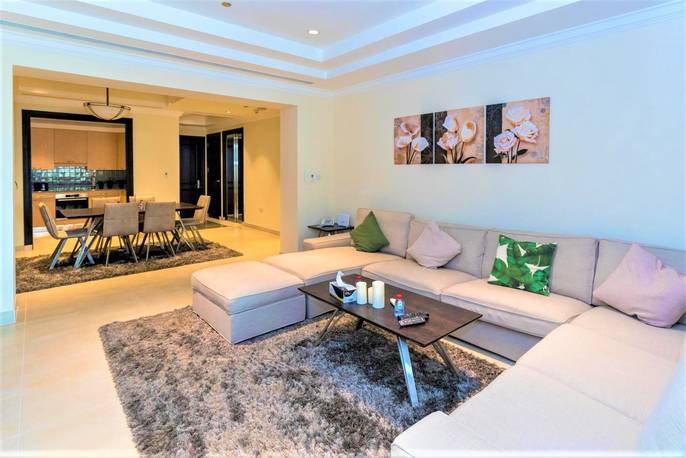 Apartments for Rent in Porto Arabia
There are over 7,200 residential units, most of which are apartments for rent, varying in size, ranging from 116 sqm to a massive 900 sqm. The 31 impressive residential towers offer a substantial array of apartments for rent in Porto Arabia in varying layouts, including 1 bedroom to 4 bedroom apartments and larger luxurious penthouses.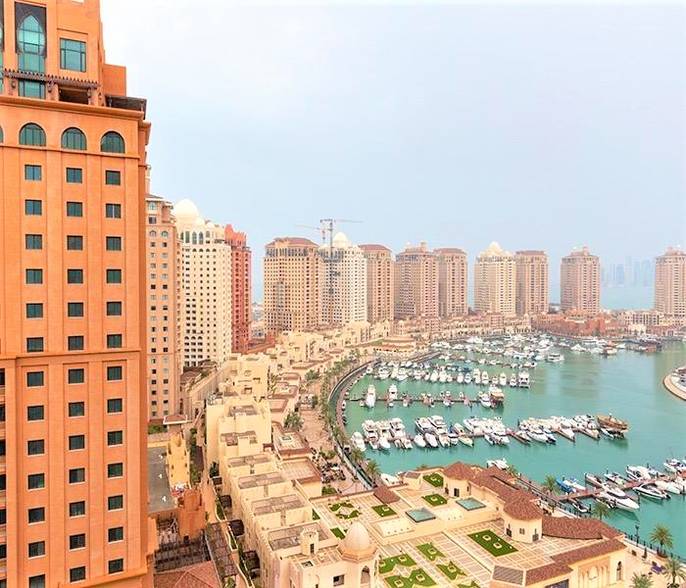 The circular arrangement of these towers surrounds a central marina area affording some apartments in these blocks beautiful marina views. The towers are all located on the main road for the precinct known as Porto Arabia Drive. The first tower (Tower 1) in the arrangement is known as One Porto Arabia, owned and managed by Al Fardan properties. All the towers in Porto Arabia are managed independently, and some are owned and managed by the same company.
Porto Arabia Apartments for Rent - Stylish Living
Porto Arabia offers upscale living as a location with leisure and recreational offerings, both indoor and outdoor retail outlets. The precinct is undoubtedly complete with a wealth of well-known and loved international brands, a vast array of food and beverage units, and a breath-taking five-star hotel and resort.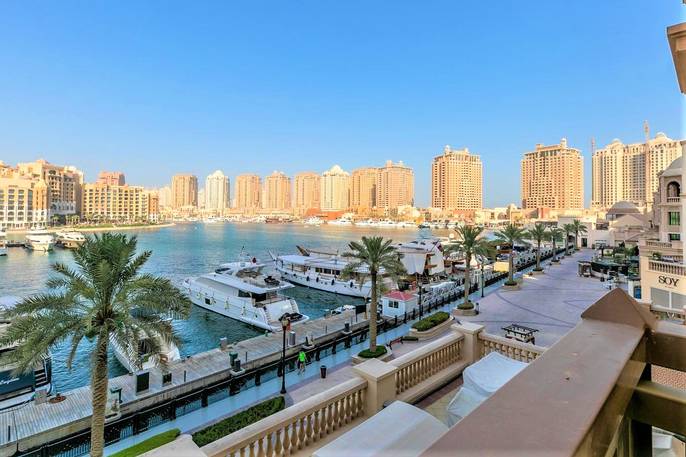 With plenty of friendly services and amenities ranging from climate-controlled shopping facilities, arcades, an open-air Boardwalk with access to valet parking facilities, water taxi drop-offs, and golf cart transportation, Porto Arabia certainly has the finesse to appeal to a wide variety of renters. With the vast offering of homes for rent, you can be sure to find yours.
Studio apartments in Porto Arabia are pretty popular and you can find these either as furnished or unfurnished.