Apartments for Rent in Viva Bahriya
Apartments for rent in Viva Bahriya account for about 90% of all the residential units available for those looking for Viva Bahriya rentals. These apartments are found in large residential tower blocks. The towers are arranged in a circular arrangement and offer the residents direct beach access and other amenities, which vary per tower. Each tower is managed and run by a real estate management company that looks after the tower and maintains the amenities offered, including the external grounds and communal shared facilities like the basement parking, the pool, and the barbecue area.
The 28 Moroccan-inspired towers of Viva Bahriya provide a wide variety of residential apartments, from studios, 1 bedroom to 4 bedroom apartments, and larger penthouses. The units range in size from a modest 107 sqm to a more spacious 623 sqm.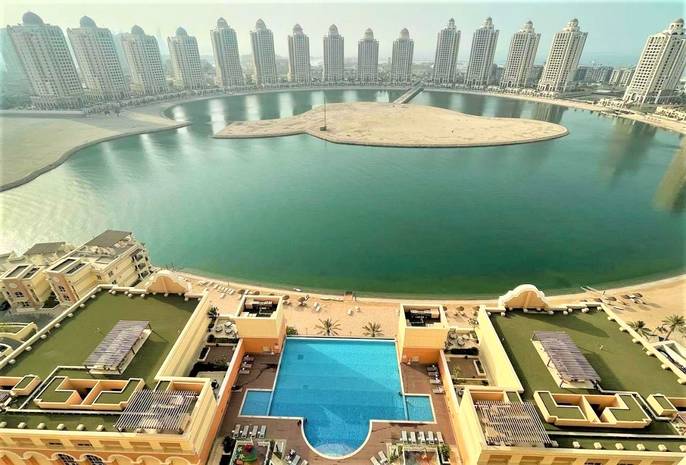 The Al Mutahidah Towers in Viva Bahriya are well-known for the ultra-luxurious style of apartments in their beautiful construction of two connected towers.
There are plenty of apartments for rent in Viva Bahriya to suit all budgets and tastes.