The Pearl Qatar Apartments for Sale
When looking for an apartment for sale, many people start by looking at apartments in the Pearl. The many residential towers in the precincts of this famous location offer many apartments for sale in The Pearl.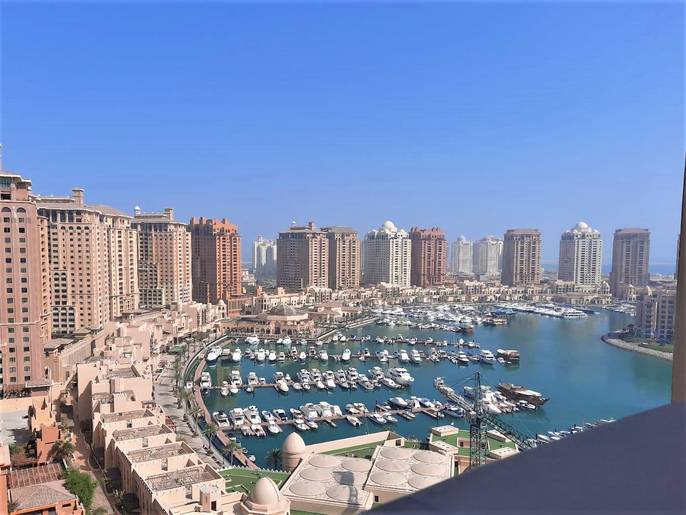 The Pearl Doha Qatar - find an Apartment for Sale
Many property types are available for sale in The Pearl, of which an estimated 90% are apartments for sale. The Pearl has 12 precincts, each with its distinct architectural style, and some precincts are heavily populated with flats for sale. These are Porto Arabia, Qanat Quartier, and Viva Bahriya.
Buy Studios in The Pearl
Studios apartments for sale in The Pearl quite popular for those buyers wanting to purchase property for residency reasons and can be found in large and stylish residential towers of Porto Arabia, Viva Bahriya and the low-rise buildings of the lively precinct of Medina Centrale.
Apartments for Sale in Porto Arabia
Porto Arabia apartments for sale are all situated within the large residential towers arranged around a central island called Marsa Arabia Island, which is home to the luxurious St Regis Suites and Residences. Residents of the towers in Porto Arabia have direct access to the Marina and piers. A whole host of restaurants and cafes in Porto Arabia offer varied cuisine from around the globe; you can be sure to find a fantastic eatery within minutes of your apartment for sale in The Pearl.
Apartments for Sale in Qanat Quartier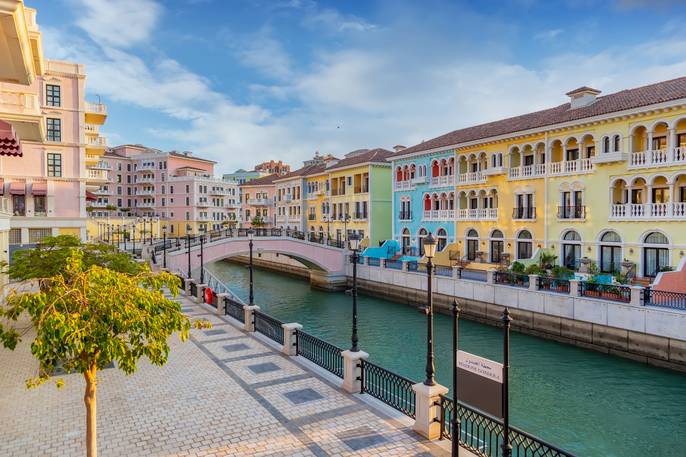 Qanat Quartier apartments for sale are located mainly within low-rise buildings designed to resemble those of the romantic Italian city Venice. Set amongst canals with stylish bridges and wide pavements along which you will find exquisite boutiques, restaurants, and cafes. In this precinct, you will find apartments for sale in The Pearl of varying sizes.
Apartments for Sale in Viva Bahriya
Viva Bahriya apartments for sale are in large residential towers similar to those found in the neighbouring precinct of Porto Arabia. These towers are arranged around a central island, and all residents have direct beach access. The lively Medina Centrale precinct of The Pearl is within walking distance and offers residents a mix of entertainment, food, and retail outlets.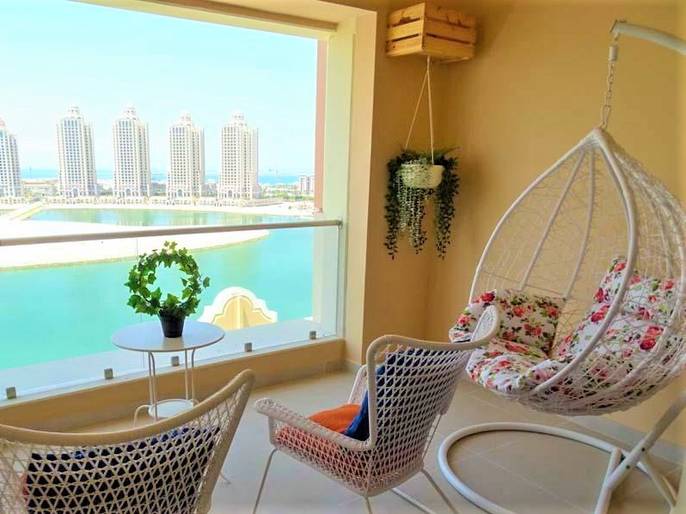 Buy Luxury Penthouses in The Pearl
The Pearl is known for its upscale living standards and luxurious properties that attract buyers from all over the globe. Investors are attracted to the many opportunities in The Pearl, as one of the most exclusive neighbourhoods in the MENA region and beyond!
In particular, for those looking for undisturbed views of the crystal blue waters of the Persian Gulf from ornate balconies and expansive terraces where one can entertain the night away, the penthouses in The Pearl do not disappoint. They are spacious, luxurious and comfortable beyond measure and offer their residents exclusivity, privacy and serene living; after all, the rare experience of sitting in a hot tub while enjoying views of the clear blue waters is not found easily!
Buy Apartments in The Pearl
There are plenty of apartments in The Pearl for sale, and we understand it can get quite confusing, but with the unique filters and detailed search facility of Property Oryx, those house-hunting blues can be blown away instantly!