Apartments for Sale in Qatar - A Brief Overview of Real Estate in Qatar
Apartments for sale in Qatar are by far the most common type of property for sale in Qatar. In order to meet the rapid rise in demand for property ownership in Qatar, property construction has seen exponential growth in the last 10-20 years.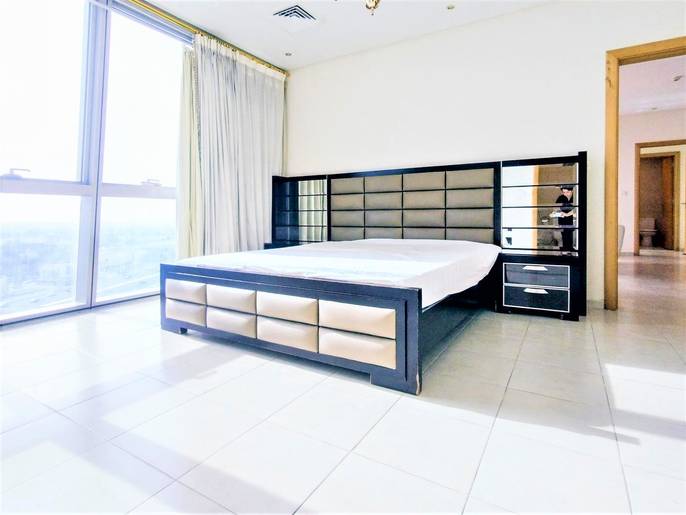 As more and more developers acquire land in popular locations and vie with one another to build the most beautiful towers full of luxurious apartments, the buyers of Qatari real estate are spoilt for choice, with a constant flow of brand new apartments becoming available for purchase. For investors in Qatar, when it comes to spending their valuable capital, again, many are bowled over by the sheer amount of variety of apartments for sale on the market.
The Qatari real estate market is enticing and promises good returns as a result of the massive investments by the Qatari Government in all aspects of the country's infrastructure. Qatar has undoubtedly proven its strong position as one of the most sought-after nations for expatriates to choose from.
Buying Apartments in Qatar - Exploring the Options Further
Apartments are a popular choice considered by many buyers. When looking for an apartment to purchase, you will come across all kinds of terminology related to apartments and real estate. As Qatar has a vast mix of expatriates living and working here, it is best if you familiarise yourself with the real estate terms to get ahead in your property search.
Flats for Sale in Qatar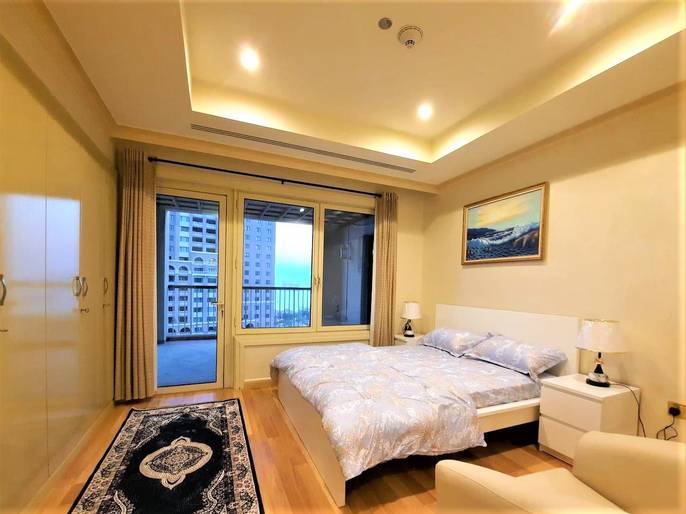 As most apartments are set out over a single floor, they are referred to as "Flats" in some regions. The term apartment is used extensively in Europe, North America, and places that use American English. The term "flat" is used in the UK, India, and places that use British English. It is common to see both terms used interchangeably, and you can find many flats for sale in Qatar.
1 Bedroom Apartment for Sale in Qatar versus a 1 BHK for Sale in Qatar- Is There a Difference?
A 1 bedroom apartment and a 1 BHK are more or less similar, and both refer to the number of bedrooms of the property, which is one. The difference is that 1 bedroom apartments can be listed as 1 BHK flats, but sometimes 1 bedroom properties cannot be called 1 bedroom apartments.
An apartment has the living space arranged on one floor; hence the word 'flat' is often used. As a chalet or townhouse is a different property type and not an apartment, the term BHK is more accurate considering the unique property layout. There are some 1 bedroom chalets and townhouses for sale in The Pearl if this appeals to you more than 1 bedroom apartments.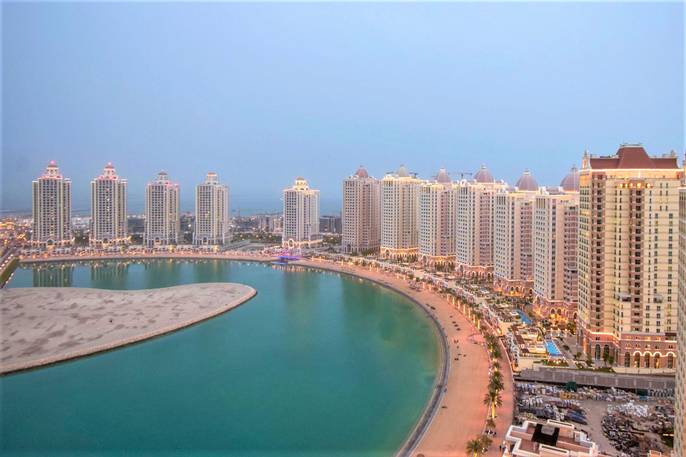 2 Bedroom Flat for Sale in Qatar
A 2 bedroom flat for sale in Qatar may appeal to small families or anyone with guests to stay over regularly. Having a second room is handy, and you could just decide that you prefer to have another room in your apartment; maybe you have a hobby or work from home and the extra space is handy. There are many apartments that you can buy in The Pearl and also Lusail has plenty that you could look at.
3 Bedroom Apartment for Sale in Qatar
3 bedroom apartments for sale in Qatar are by far the most sought-after size of apartment after studios. It would seem that many prefer to purchase a 3 bedroom apartment perhaps because they are cheaper to buy than a 3 bedroom villa. It could also be that small families need an extra room for their children, for parents to visit or maybe for the maid! To find your perfect 3 bedroom apartment, look at the great selection of apartments for sale in Lusail and, of course, The Pearl, and you will surely find the one!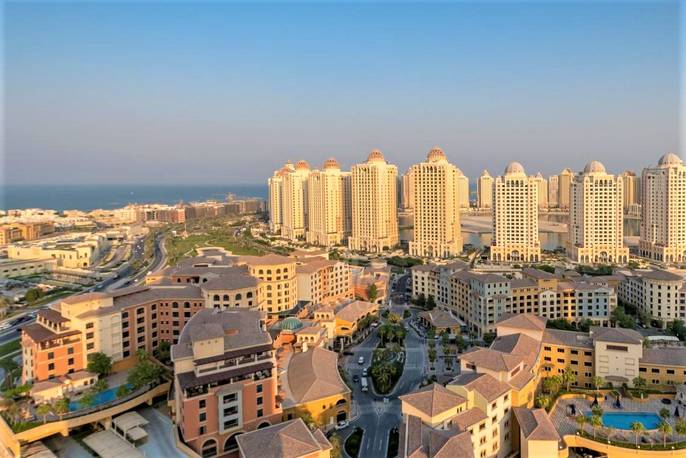 Cheap Apartments for Sale in Qatar
The cheapest apartment you can buy in Qatar is a studio apartment. If you intend to purchase an apartment for residency purposes, then make sure you are buying an apatrtment that meets the purchgase price limit of at least 730,000 QAR (approximately $200,000).
You can also find many cheap 1 bedroom and 2 bedroom apartments for sale in Qatar. The easiest way to find these is through a good property portal like Property Oryx so that you can easily filter through the sales listings.
The most affordable 2 bedroom flats for sale in Qatar we could find at the time of writing are the brand new apartments in Barwa City in Mesaimeer, Al Rayyan, which are eligible for property residency.
Qatar Apartments for Sale - Duplex, Triplex, Penthouse - What Are these?
A Duplex apartment is set out over two floors, and a Triplex apartment is set out over three floors. A Penthouse apartment is usually found on the highest floor of a residential block; sometimes, they are set out on more than one floor.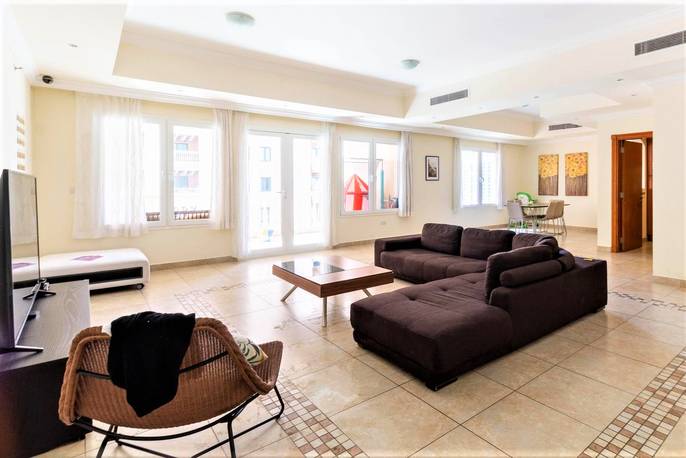 Penthouses - Luxury Apartments for Sale in Qatar
Penthouses are often considered the best, most luxurious type of apartment, and they are also the most expensive kind of apartment to buy. If you are looking for luxury apartments for sale in Qatar, the majority of penthouses in Qatar for sale are found in The Pearl, Doha. Some penthouses have breathtakingly beautiful bespoke interior decor with complete designer furnishings and are sold as furnished, so what you see is what you get! Simple!
How Can I Find Apartments for Sale in Qatar?
The quickest and easiest way to find an apartment for sale is to look online and use a good quality property listing website such as this one ;-)