Rent Properties in West Bay
Properties for rent in West Bay are often considered by those who are looking for Qatar rental properties in a location that allows residents to be conveniently close to the Business District and Central Doha but without the congestion of the capital.
West Bay Rentals - Learn More About Renting in West Bay, Doha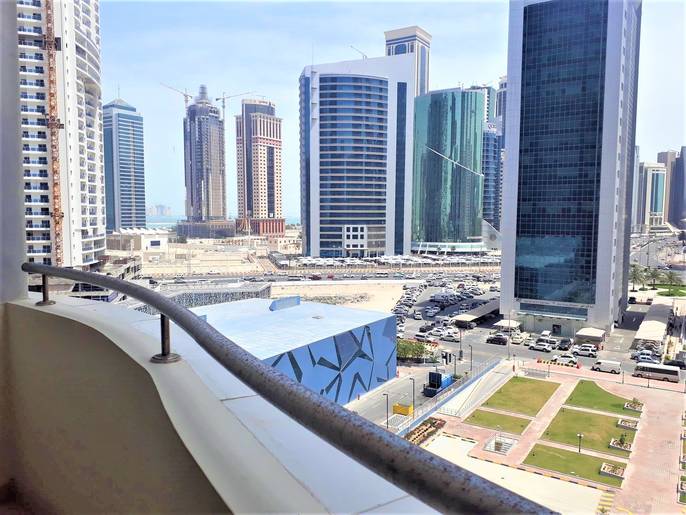 West Bay is not a district in its own right, contrary to popular belief, but rather the name West Bay refers to a comprisal of districts on the east coast of Qatar, just north of Central Doha. The area, when 'mapped' out, actually consists of the districts of Al Dafna, Al Qassar, Onaiza and West Bay Lagoon.
The area is modern, with some of the tallest skyscrapers in Qatar, which make up the capital's business centre. The area also houses many Head Offices and administrative buildings of the State set against the clear blue backdrop of the Persian Gulf waters, forming the 'Doha Skyline' that is most famously seen in the imagery of Doha. The Diplomatic Area is also located within West Bay.
The area has good road links, as expected, including Al Corniche Street, Diplomatic Street, Omar Al Mukhtar Street, Majlis Al Taawon Street and the beginning of the Lusail Expressway.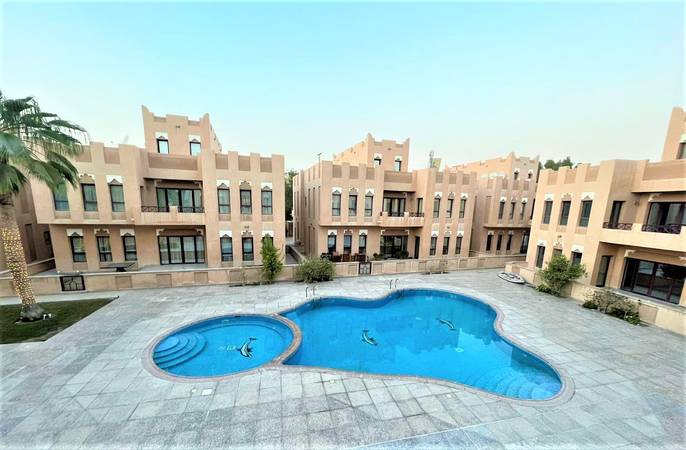 West Bay has its own Metro station on the Doha Metro red line and bus routes that serve the area. It is a trendy location for rentals, and there is a wide choice of property types and sizes available to suit individuals, couples, sharers and families.
West Bay Rentals
The West Bay residential accommodation for rent is wide and varied, and it is not an area for those on strict budgets as most of the properties for rent are luxurious and high-end. There is plenty of choice in the West Bay rentals market, and you can find properties offered for short-term and long-term contracts, either furnished, partly furnished or unfurnished.
Regarding property size, you can find all the variety of properties for rent available in Qatar within West Bay. You can find them all in West Bay, from smaller studio apartments to larger penthouses and townhouses to villas. One popular property type is serviced apartments in luxurious hotels or in serviced apartment towers in West Bay.
Apartment Rentals in West Bay
You can also find all sizes of apartments in West Bay for rent from one bedroom to larger luxurious penthouses with entertaining space and beautiful sea views.
If you need a basic studio apartment in West Bay for rent, you can find these in large tower blocks or in partitioned villas in West Bay.
In addition, West Bay has plenty of serviced apartments for rent due to a large number of international hotels and serviced apartment buildings in the area. These are usually offered as short-term rentals, but sometimes you can find longer-term rentals.
West Bay Villa for Rent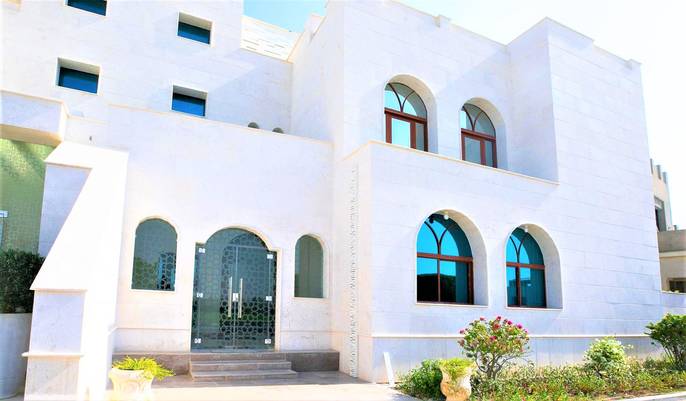 West Bay villas for rent are popular with families looking to rent in the area, possibly due to the many popular international schools in West Bay.
Prices for a semi-furnished 3 bedroom villa in West Bay typically start at around 13,000 QAR per month. Larger unfurnished 5 bedroom villas for rent in West Bay start from approximately 18,000 QAR per month. In general, West Bay Villas for rent tend to be more spacious than those in other parts of Doha.
They also are usually found in areas with greenery and gardens. Some villas for rent located in the West Bay Lagoon part of West Bay also benefit from being surrounded by turquoise blue lagoon water.
Final thoughts on Properties for Rent in West Bay
West Bay is a beautiful part of Doha to consider renting a home in, close to the business district and central Doha. For families, there are schools, and the area also has excellent transport links, retail facilities and recreational amenities.
It can be more pricey than other parts of Qatar, but the standards of accommodation are relatively high, and it is considered an exclusive neighbourhood of Doha. To find your perfect property to rent in West Bay, let Property Oryx do all the hard work and help you find the ideal home!