Rent Studio Rooms in Ain Khaled
A studio room for rent in Ain Khaled is an option for those looking for a studio for rent in Qatar. A studio flat offers the necessary living requirements for individuals and couples, and as the smallest self-contained residential rental unit, it is also usually the most affordable.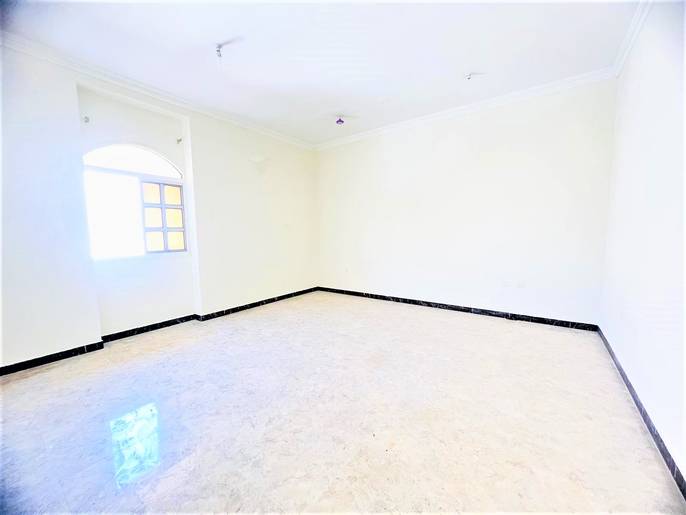 The studio rooms for rent in Ain Khaled are great for those looking for a room for rent in Ain Khaled. Many people refer to studios as rooms or single rooms because the whole unit is usually just one room with a separate bathroom.
A bachelor room for rent in Ain Khaled might be just the thing for a single male looking for a studio apartment or single room as they are sometimes advertised.
Often families will also look for a studio type room for rent, which would be listed as a family studio or a family room for rent in Ain Khalid. Studios are the smallest family accommodation in Ain Khaled for rent and usually the cheapest type available in the rental real estate market.
Renting Studio Apartments in Ain Khaled - Learn More About the Location
Ain Khaled is a district in the Al Rayyan municipality situated on the outskirts of Doha, Qatar's capital. This family-friendly neighbourhood is an ideal place for those looking for family accommodation in Ain Khaled.
Ain Khalid is a quiet and peaceful neighbourhood within easy reach of many family-friendly locations, such as the famous Aspire Zone (Doha Sports City) and Aspire Park. You can find the world's finest sport training facilities, including Khalifa International Stadium, one of the FIFA World Cup 2022 venues.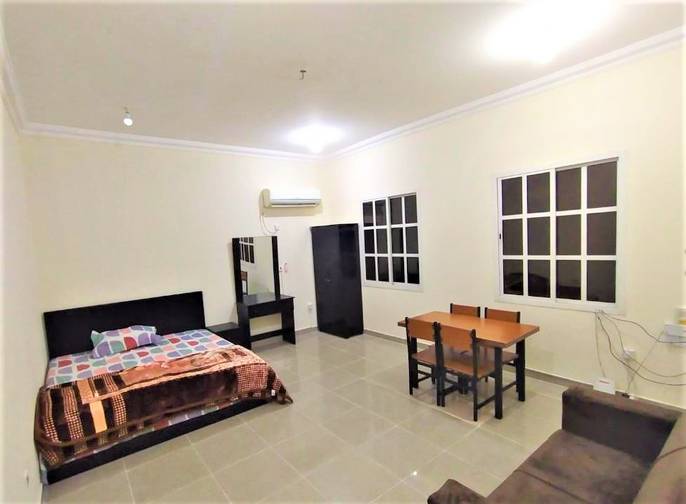 Ain Khaled is well connected with access to many parts of the city. Several international schools are located in the district, as well as a variety of grocery stores, restaurants, a health centre and a mall. The Doha Metro Sports City station quickly connects you to the Souq Waqif and Qatar National Museum stations on the Doha Metro gold line.
How Much Do Studios for Rent in Ain Khaled Cost?
Studio rooms in Ain Khaled can start at around 1,800 QAR per month for a basic unfurnished studio and may suit those looking for a cheap room for rent in Ain Khaled.
To find the perfect studio for rent in Ain Khaled, let Property Oryx do all the hard work for you ;-)