Houses for Rent in Ain Khaled
Villas for rent in Ain Khaled are certainly worth considering if you are looking for a compound villa for rent. Ain Khaled is a district in the Al Rayyan municipality situated on the outskirts of Doha, Qatar's capital. It is an ideal place for those looking for family accommodation in Ain Khaled.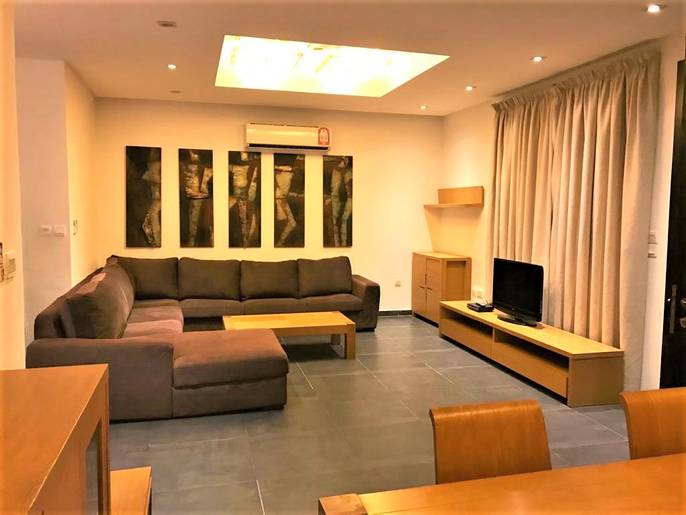 Ain Khaled has a fantastic selection of villas for rent, and you can find both compound villas and standalone villas for rent in Ain Khaled. It is an excellent place for families looking for suitable family accommodation for rent in Qatar outside of the more costly capital Doha.
Compound Villas for Rent in Ain Khaled
Ain Khaled compounds are perfect for families. Most villas for rent in the area are located in compounds and gated complexes offering maintenance, security and safe play areas for children with facilities like swimming pools, gyms, many sporting facilities and even restaurants!
Considering the fantastic Ain Khaled compound facilities, we can see why compounds for rent in Ain Khaled are often fully occupied. It is not unusual for enquirers to be on a waiting list for villas!
Ain Khalid Gate Villas for Rent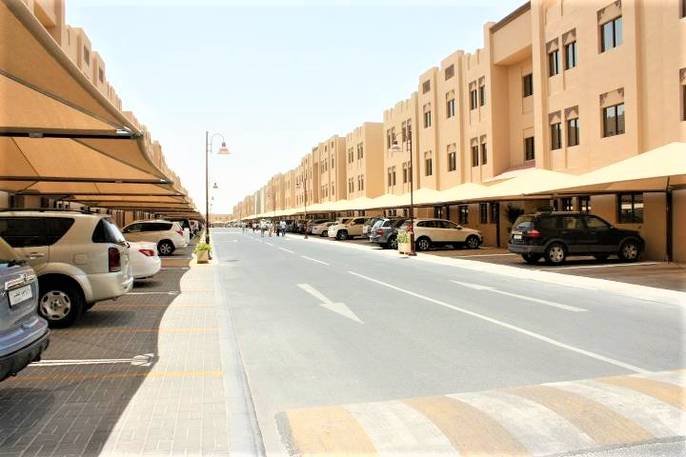 For active families, Ain Khaled compounds have a lot to offer, and some are well-known for their extensive facilities, such as the 'Ain Khalid Gate' compound. This amazing compound offers its residents 'resort-like' facilities and amenities on-site such as 24 hr security, maintenance, a coffee shop, restaurant, library, mosque, supermarket, laundry shop and nursery. Here there are plenty of villas for rent, however for smaller families and couples an apartment in Ain Khaled might be more suitable.
In terms of recreational facilities, the Ain Khalid Gate compound has several swimming pools, outdoor jacuzzi, indoor jacuzzi, sauna & steam rooms, squash court, outdoor tennis court, outdoor children's play area, gym, movie theatre, beauty salon, billiards table, outdoor mini basketball and football courts and indoor kids' zone & games room. Living in such a compound would offer residents the feeling of being on holiday every day!
Standalone villas for rent in Ain Khaled
Standalone Villas for rent in Ain Khaled are varied. Compared with compound villas, the amenities offered by standalone villas vary depending on the price, size and location.
It is possible to find large and impressive standalone villas in Ain Khaled that have luxurious features such as a private swimming pool, private outdoor garden space, a majles: a large room for entertaining and even an elevator.
Standalone villas are suitable for large families wanting private property grounds or companies looking to accommodate their staff. It is common to see standalone villas advertised as suitable for bachelor accommodation aimed at companies wishing to accommodate their male staff members.
If you are specifically looking for a standalone villa, check the details advertised with the agent. Sometimes compound villas are advertised as standalone when they are not standalone, but instead, the agent refers to the villa as such because it is detached from its neighbouring villa.
How Much Does it Cost to Rent a Villa in Ain Khaled?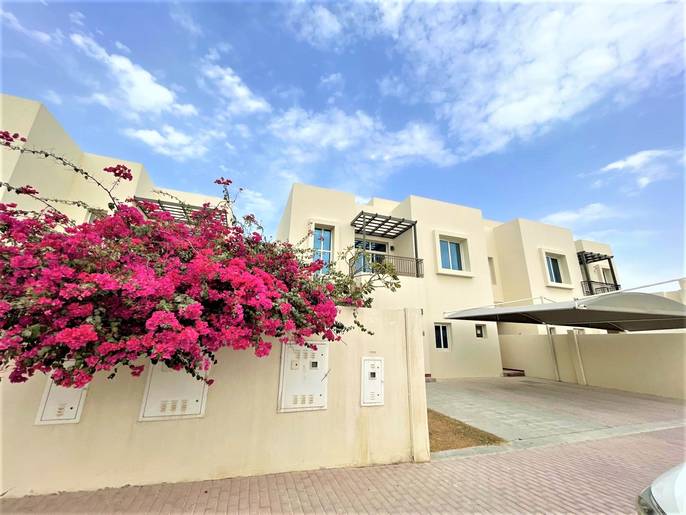 Unfurnished compound villas in Ain Khaled with 4 or 5 bedrooms can start from around 10,000 QAR per month, and you can find fully furnished compound villas for approximately 18,000 QAR per month, such as those found in the luxurious Ain Khaled Gate compound.
Prices of standalone villas for rent in Ain Khaled vary greatly depending on their size, condition and furnishing. But as a guide, you can rent a brand new unfurnished 7 bedroom standalone villa with maids room in Ain Khaled for around 18,000 QAR per month.
Finding an Ideal Villa for Rent in Ain Khaled
To find your ideal rental villa in Ain Khaled, you can use the Property Oryx search to see all the villas in Ain Khaled and then sort by price to get an idea of the villas that appeal to you within your price range.
You can also tick all the amenities from the extensive amenity checklist in the Property Oryx search to ensure you find the villa that meets your needs.