More About Studio Rooms for Rent in Al Aziziya
A studio room in Aziziya for rent is an option for many looking for an a compact Aziziya apartment for rent. As the smallest self-contained residential unit available, a studio apartment offers the necessary living requirements for individuals and couples. A bachelor room for rent in Al Aziziya might be just the thing for a single male looking for a studio apartment or single room as they are sometimes advertised.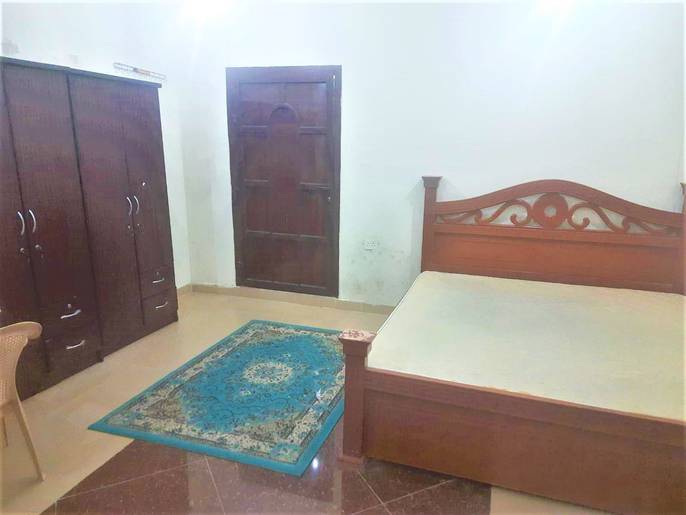 Sometimes families also look for studios for rent as it is the smallest size of apartment for rent and often the cheapest type available in real estate. Some studio apartments for rent in Al Aziziya are advertised as available for families to rent, and these would be listed as a family room.
Looking for Studios for Rent in Al Aziziya? - Learn More About the Location
Al Aziziya is a district in the municipality of Al Rayyan in Qatar, located on the outskirts of Doha. The expansive Aspire Zone area offers the residents of Al Aziziya and neighbouring areas an array of the very finest sporting and recreational facilities. The Aspire Zone provides indoor and outdoor sporting facilities, including the impressive Khalifa Stadium, which will host several FIFA World Cup 2022 matches.
Al Aziziya boasts plenty of green space, with part of Aspire Park in the district. The rest of the park lies north of the district on the other side of Al Waab Street in the neighbouring district Baaya.
With well-designed grounds, beautiful fountains, playgrounds for children to exhaust themselves in and many cafes to enjoy tasty beverages and snacks, this is undoubtedly a place to spend time in the evenings and the weekends. Many rare and common trees have been carefully planted and meticulously tended so that visitors to the park can enjoy and relax whilst appreciating the beautifully landscaped green surroundings.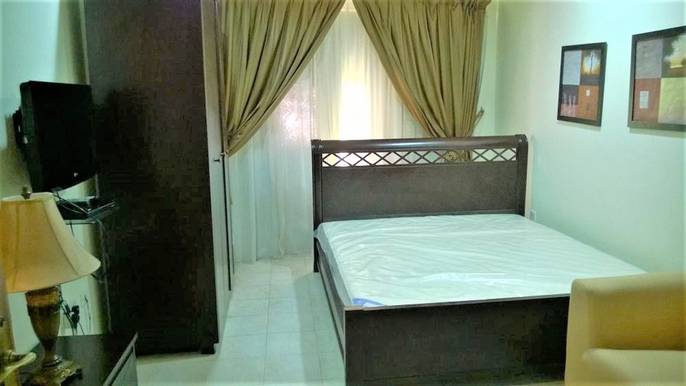 Nearby is the iconic Aspire Tower, also known as The Torch Doha, which is currently the tallest landmark in Qatar and stands at 300 meters tall (980ft). The tower served as the focal point for the 15th Asian Games hosted by Qatar in December 2006.
The well-loved Villagio Mall is a fantastic place to 'shop-til-you-drop', offering visitors a serene environment with its Venetian-styled interiors resembling Venice's picturesque streets, including an indoor canal with bridges and gondolas. The elegant and breathtakingly beautiful Via Domo is full of all the high-end luxury designers from around the globe.
If you get hungry after all that shopping or sporting activity, there are plenty of food and beverage outlets, from modern eateries and fast food joints to posh cafes and fine dining restaurants.
How Much Does a Studio Room for Rent in Al Aziziya Cost?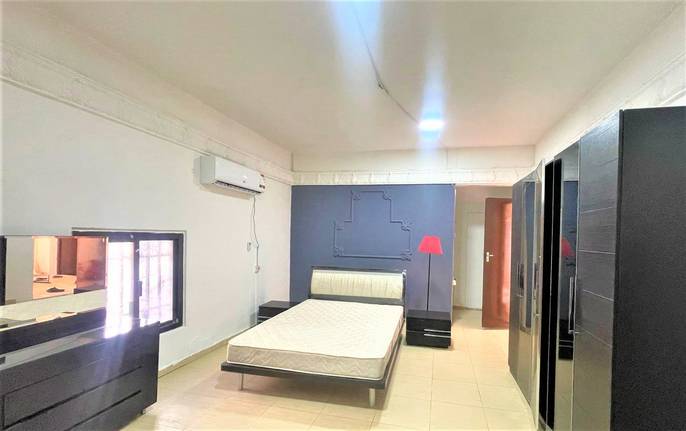 Typically, for a studio room for rent in Al Aziziya, you would expect to pay around 2,500 QAR per month for a basic studio. It is possible to find a cheaper single studio room for rent, but it will be very basic indeed and be better suited to those looking for a low cost room for rent in Al Aziziya.
On average, for a fully furnished studio type apartment in Al Aziziya, you could pay around 4,500 QAR per month with bills included. For this price, you can find some studios for rent with water, electricity, internet connection, cable TV, landline telephone, maintenance and parking included in the monthly rent.
To find the perfect studio for rent in Al Aziziya, let Property Oryx do all the hard work for you ;-)