Rent Properties in Al Aziziya - Learn About the Location
Properties for rent in Al Aziziya are part of the more expansive homes to rent in Al Rayyan and may appeal to those looking for a home outside of busy Doha but not too far out.
Al Aziziya is a district in the municipality of Al Rayyan in Qatar, located on the outskirts of Doha. The area particularly attracts families due to the wide range of local amenities present in the neighbouring Aspire Zone. Al Aziziya boasts plenty of green space with the presence of a section of the 'Aspire Park' (part of the Aspire zone) in the district. The rest of the park lies north of the district on the other side of Al Waab Street in the neighbouring district Baaya.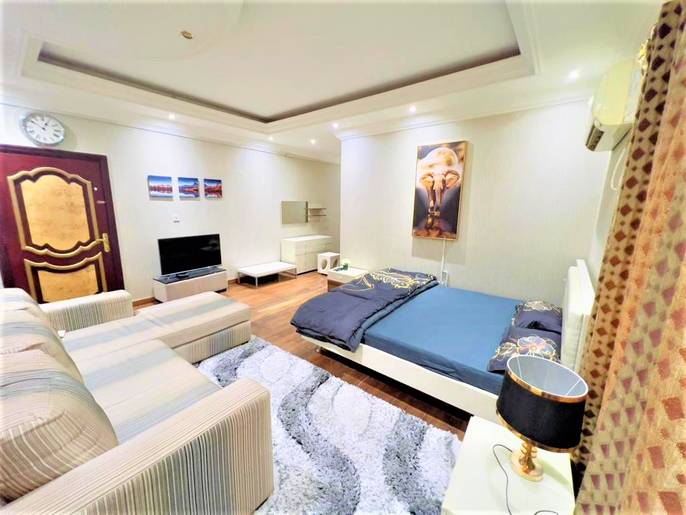 With well-designed grounds, beautiful fountains, playgrounds for children to exhaust themselves in and many cafes to enjoy tasty beverages and snacks, this is undoubtedly a place to spend time in the evenings and the weekends. Many rare and common trees have been carefully planted, which are meticulously tended so that visitors to the park can enjoy and relax whilst appreciating the beautifully landscaped green surroundings.
Nearby is the iconic Aspire Tower, also known as 'The Torch' Doha, which is currently the tallest landmark in Qatar and stands at 300 meters tall (980ft). The tower served as the focal point for the 15th Asian Games hosted by Qatar in December 2006.
Homes for Rent in Al Aziziya
There is a good selection of villas and apartments to rent in Al Aziziya, ranging from studio apartments for bachelors to large standalone villas for families. There are plenty of furnished properties to rent in Al Aziziya ready for families and couples to move into straight away. Al Aziziya is an excellent location for families to settle in for easy access to the number of international schools within the district and nearby.
Flats for Rent in Al Aziziya
If you are looking for a single or studio room for rent in Al Aziziya, the cheapest room for rent in Al Aziziya can start at around 2,200 QAR per month (for an unfurnished studio). You can sometimes find a larger room for rent in Al Aziziya suitable for families advertised as a family room for rent.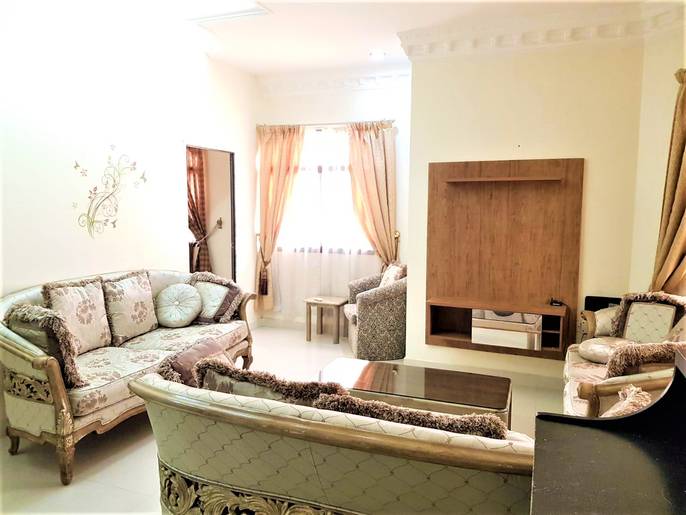 You can find plenty of 1 bedroom and 2 bedroom apartments for rent in Al Aziziya. For an unfurnished 1 bedroom apartment in Aziziya, you would expect to pay from around 2,500 QAR per month.
An all-inclusive, fully furnished 1 BHK flat in Al Aziziya with water, landline telephone, electricity, WiFi, satellite television and maintenance would cost around 4,750 QAR per month. You would pay a little more for a serviced apartment with weekly housekeeping.
On average, a 2 BHK in Al Aziziyah would cost around 5,000 QAR per month. Still, the price would vary according to the exact location, size, condition, furnishing and whether bills are included.
Villas for Rent in Al Aziziya
You can find both standalone and compound villas for rent in Al Aziziya. The prices for villas vary significantly according to availability at the time of your search. There are a limited number of villas for rent in Al Aziziyah. If you cannot find one that suits you, we suggest considering the neighbouring district's rental homes and looking at the Al Waab villas for rent.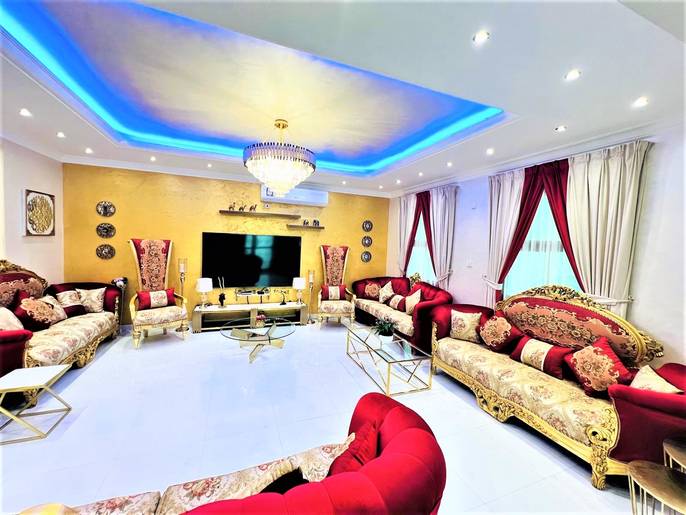 Final Thoughts on Properties for Rent in Al Aziziya
Al Aziziya is a vibrant district, great for families and active people due to the vast range of local recreational amenities. Use the fantastic search facility here on Property Oryx to help you find your next rental home in Al Aziziya.