Houses for Rent in Al Waab - Find Out About the Location
Villas for rent in Al Waab are great for those looking to rent a stand alone villa in Qatar. Al Waab is a district in the Al Rayyan municipality situated close to Doha, located 10 kilometres from Doha's city centre. It is close to the 'Aspire Zone' with its large park, open spaces, renowned Khalifa Stadium, the Doha Torch and Villaggio Mall.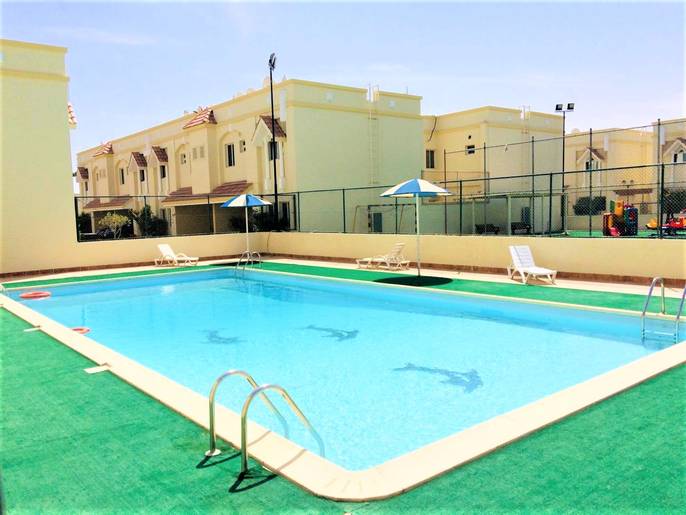 The area is well connected with both road links and public transport. Al Waab Street runs along the north border of the district and the busy Salwa Road (Q5) with its vast array of commercial and retail units along the southern border.
Al Waab is well served by several bus routes and the Doha Metro's gold line. Due to the location's popularity, the area is home to a massive real estate development project Al Waab City.
Al Waab Villas for Rent - Learn More
Standalone Villas for Rent in Al Waab
Standalone villas in Al Waab are popular with families looking for a larger house to rent. Standalone villas have the added benefit of being more private and secluded than compound villas which is a feature that appeals to some.
If you are specifically looking for a standalone villa, check the details advertised with the agent. Sometimes compound villas are advertised as standalone when they are not standalone, but instead, the agent refers to the villa being detached from its neighbouring villa as such.
Compound Villa for Rent in Al Waab
Gated compounds are very common in Al Waab, and it is one of the most sought-after areas by families looking for villas to rent due to its location and the large number of international schools nearby.
Some compounds in Al Waab are well-known and sought-after, including the Beverly Hills Gardens compound, which offers its residents many facilities and on-site amenities.
Al Wa'ab City, Al Rayyan
Al Wa'ab City is one of Qatar's most significant privately owned real estate projects. Extending over 1.25 million sqm, Al Wa'ab City is the first family-oriented, self-supporting community, a "city" within a city, to be developed in the country. A Wa'ab City is strategically located between Al Rayyan and Doha, surrounded by main arterial roads, close to the planned metro and next to some of Doha's premium schools.
It is a planned city divided into three sections: the Northern District, the Central District and the Southern District. It is designed to accommodate over 8000 people and consists of villas, apartment buildings, townhouses, recreational facilities, parks, landscaped walkways, office buildings, a spa, a hotel, restaurants and boutiques.
Al Wa'ab City offers a diverse mix of neighbourhoods fused with the surrounding community, accommodating 8000 people in over 2000 homes, ranging from luxurious villas to contemporary apartments. The development includes over 100,000 square metres of retail space and 200,000 square metres of office accommodation - all spread over a 1.25million square metres and supported by considered infrastructure and 10,700 off-road parking spaces.
How Much Does it Cost to Rent a Villa in Al Waab?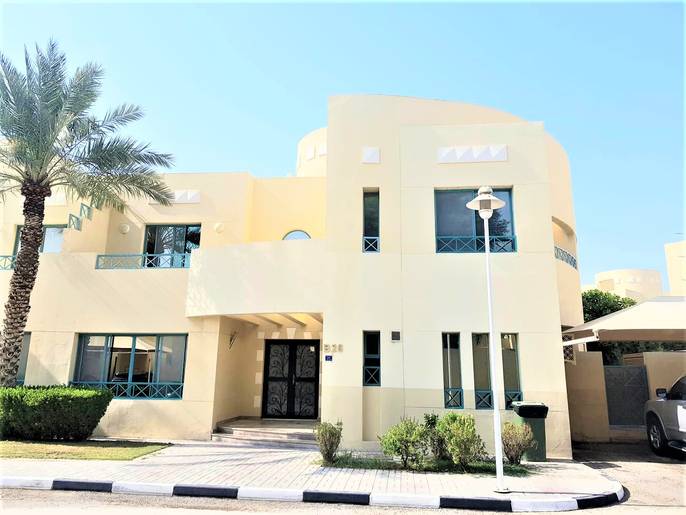 Unfurnished villas in Al Waab can start from around 10,000 QAR per month, and you can find fully furnished luxury villas for approximately 25,000 QAR per month.
Finding Ideal Villas for Rent in Al Waab
To find your ideal rental villa in Al Waab, you can use the Property Oryx search to see all the villas in Al Waab and then sort by price to get an idea of the villas that appeal to you within your price range.
You can also tick all the amenities from the extensive amenity checklist in the Property Oryx search to ensure you find the villa that meets your needs.
Property Oryx can help you find the perfect villa for rent in Al Waab with our fast and user-friendly search facility ;-)