Villas for Rent in Qatar - An Overview
Villas are a great choice for many families wishing to find a rental home in Qatar. Although there are not as many villas for rent in Qatar as there are apartments, if you are looking for a rental villa, Property Oryx can help you find the best villa for rent in Qatar.
The Benefits of Villas for Rent in Qatar
Qatar rental villas come with many benefits, such as a garden or yard, a maid's room, a designated parking space, a roof terrace, a balcony and much more which we will discuss briefly here.
Villas for Rent With a Garden/Yard
It is great to have extra outdoor space that you can use for many purposes. In the cooler months, some families use the garden or yard space for relaxing, entertaining maybe even a barbecue party. This is the season when it is possible to finally use the outdoor furniture that has been covered all year! Yay!
Villas for Rent in Qatar With a Roof Terrace
Most villas have flat roofs in Qatar, and the roof space is usually tiled. This space can also be used as an extra outdoor space with a purpose. Some families grow their plants and vegetables on the roof or use it as a space to hang out their washing. We have even heard of some roof terraces being turned into mini cinemas utilising a projector to show favourite movies on the outdoor wall and chill with the family or friends with some popcorn. Genius!
Villas for Rent in Qatar With a Balcony
A balcony is a nice feature of some rental villas in Qatar. Some balconies are suitable for use and large enough to put a set of chairs and a small table to sit out with some karak or your favourite drink and relax in the cooler months. Some villas have Juliet balconies, and these are balconies that cannot be used. They exist for aesthetic purposes and the design of the villa. A Juliet balcony is essentially a balcony consisting of a balustrade connection to the building facade without a deck to walk on.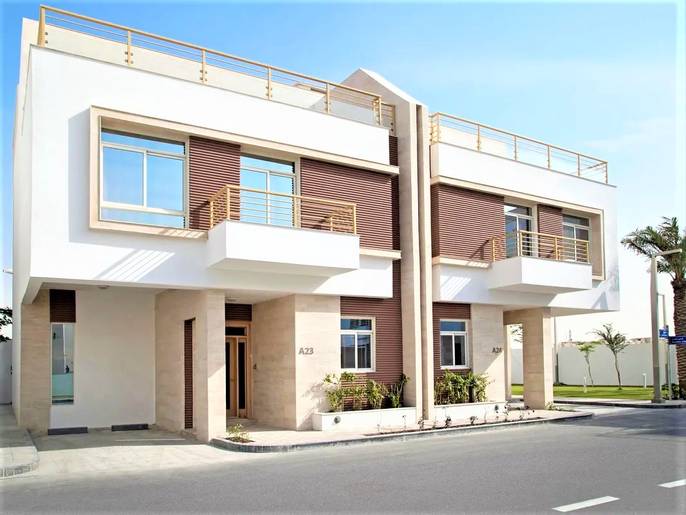 Villas for Rent in Qatar With a Garage
Another benefit most rental villas have is a garage. Most people usually use it for the family car, but we have seen them used for storage too! With the intense summer sun for several months a year, it is handy to have shaded parking for the car.
Villas for Rent in Qatar With Parking
Having designated parking is definitely a benefit of renting a villa. Aside from the garage (if your villa has one), the spaces allocated to the villa for parking are particularly useful if your family have several cars. It is a huge relief to come home and know that you can park the car easily without driving around to find a space.
Single Storey Villa for Rent in Qatar
Some families prefer not to have stairs in their home, and this could be for many reasons. It could be because they have small children and want to avoid accidents, or perhaps they have elderly members in the family who find climbing stairs difficult. Single-storey villas are not so typical, but if it is what you need, then you can find some for rent.
Villas for Rent in Qatar With an Elevator
For some families, an elevator is a valuable and much-needed feature. For example, an elevator is a fantastic amenity for families with elderly members or those with wheelchair users. You can find villas with an elevator by selecting the 'elevator' amenity from the 'Amenities' menu in our user-friendly search facility.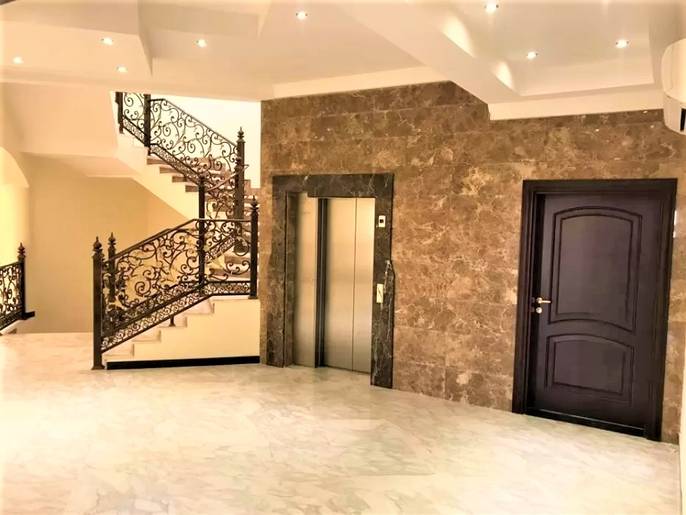 Villas for Rent in Qatar With a Maid's Room
Some villas have a maid's room which is handy if you have a maid. Problem solved! We have seen villas with a maid's room either on the ground floor close to the kitchen or on the top floor, and sometimes they will have a small attached private bathroom included for the comfort of the maid and family. If you don't have a maid, then the room can be used as extra storage, or some use it as a home office.
Types of Villa for Rent in Qatar - Standalone vs Compound
When looking for rental properties in Qatar, you may decide on a villa for rent in Qatar. The listings will usually specify the type of rental villa as either a standalone villa for rent or a compound villa for rent.
Generally speaking, a villa is a house laid out over two or more floors. There is a wide variety of villas for rent in Qatar with varying amenities and suitable for most budgets.
Villas for Rent in Qatar- Standalone Villas
A standalone villa is defined as a house with boundary walls and standing on private land as an independent and separate entity.
Villas for Rent in Qatar - Compound Villas
A compound villa is a house located within a residential compound which may also be known to some as a gated community or society.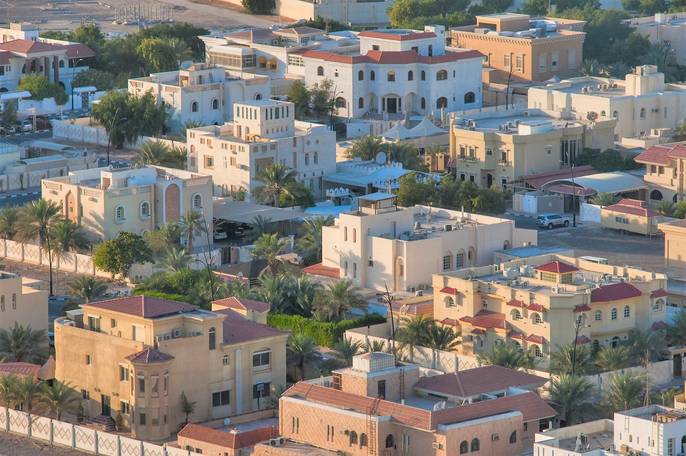 Sizes of Villas for Rent in Qatar
A 4 bedroom villa for rent seems to be the most commonly advertised rental villa found both as standalone or in compounds in Qatar. 4 bedroom villas are a popular size of a villa for rent most suited for families.
Larger villas with 5 or more bedrooms are usually found more as standalone villas than in residential compounds. Use the advanced search facility here on the Property Oryx to find the perfect rental villa that ticks all your boxes!
What About a House for Rent in Qatar?
The term villa in Qatar is commonly used to refer to a house. In some countries, the term house is used, and instead, a villa is considered an exotic, luxurious holiday home with a big swimming pool, usually located by the sea.
Well, thankfully, in Qatar, you can have your cake and eat it too! The terms villa and house are used interchangeably, and there are plenty of beautiful villas or houses for rent in Qatar. Some will have a private pool and even be by the sea too! But don't worry, you won't have to break the bank to rent a villa with a pool. Many compounds will have a communal pool for their residents - ideal for cooling off in the hot summer months in Qatar!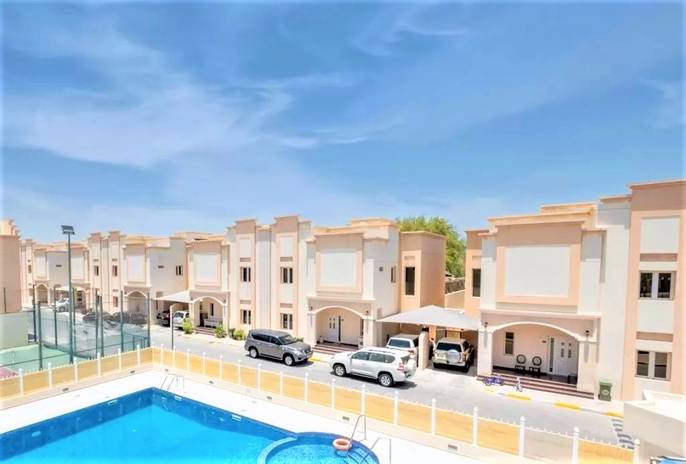 How Much is House Rent in Qatar?
The cost of a villa for rent in Qatar will vary greatly depending on the location, size, and amenities included. It is often easier to find a cheap villa for rent in Qatar, outside of the capital.
Typically, a 3-bedroom house for rent in Qatar can cost anything between approximately 5,000 QAR per month and 23,000 QAR per month. This vast range in price is reflective of many factors, as mentioned. The great thing is that with such a wide variety of villas for rent, you can rent a house in Qatar that meets your needs and suits your budget; let Property Oryx take care of your search for a home!
Where Can I Rent a Villa in Qatar?
Other than in the capital, Doha - you can find plenty of villas for rent in Qatar in other locations that are cheaper, less busy, and offer plenty of 'bang for your buck' or, put simply, value for money ;-)
Popular locations to rent a villa outside of Doha include Lusail, Al Rayyan, Al Khor, and Al Wakra. You can search for a perfect Qatar villa for rent on Property Oryx.
What About Rental Villas in Qatar With Furniture?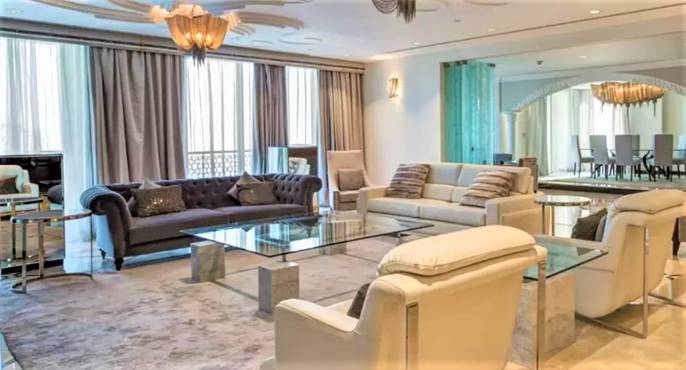 If you are looking for a fully furnished villa for rent in Qatar, there are plenty available in the rental market in Qatar. They are quite a popular choice for families looking to rent a villa in Qatar. The highest concentration of affordable furnished rental villas in Qatar can be found in Al Wakra within the numerous Ezdan residential compounds.