Villas for Sale in Qatar
Villas for sale in Qatar are vast and varied amongst the property for sale in Qatar. The demand for villa ownership does not seem to be as high as for apartments, and this could be partly due to the location of the villas offered for sale or the fact that they are more expensive than apartments when comparing purchase prices.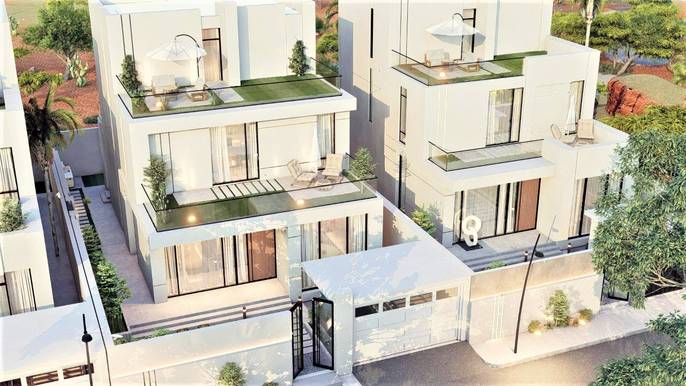 However, the Qatari real estate market in recent years has been attracting high-net-worth non-Qataris from all over the globe who are interested in investing in property in Qatar. Some prefer buying a unique and one-off property like a villa that has been designed with bespoke features and furnished to make it stand out from other options on the market. Some prefer to purchase their home rather than rent.
The Qatari real estate market is enticing and promises good returns on property investment. This is a direct result of the massive funding by the Qatari Government in recent years of all aspects of the country's infrastructure. Qatar has undoubtedly proven its strong position as one of the most sought-after nations for expatriates to choose from, as is seen from the increasing numbers that flock to live and work in the world's most prosperous country.
Buying Villas in Qatar - Exploring the Options Further
Villas are a choice explored by some buyers looking either for a family home to settle in or for pure investment purposes as the Qatari economy is stable and growing steadily. When looking for a villa to purchase, you have several options, and each option has its benefits and drawbacks, and we will discuss some briefly here.
Buying a Pre-owned Villa
Some villas on the market are previously owned and lived in and are offered for sale by their current owners. They are sold as either unfurnished, partly furnished or even fully furnished. These villas may be older, may have dated interiors and may need some redecorating and attention to the grounds or building.
When considering buying such villas, it is essential to take into account the costs that will be involved in updating the villa and tending to any issues there may be due to normal usage over time.
On the other hand, you have a villa that has been lived in and 'tested', so its issues are known and ready to go, like a car with fuel in it. You can buy a villa in Doha to move into immediately and further afield in other parts of Qatar if you prefer not to be in the capital.
Buying a Brand New Villa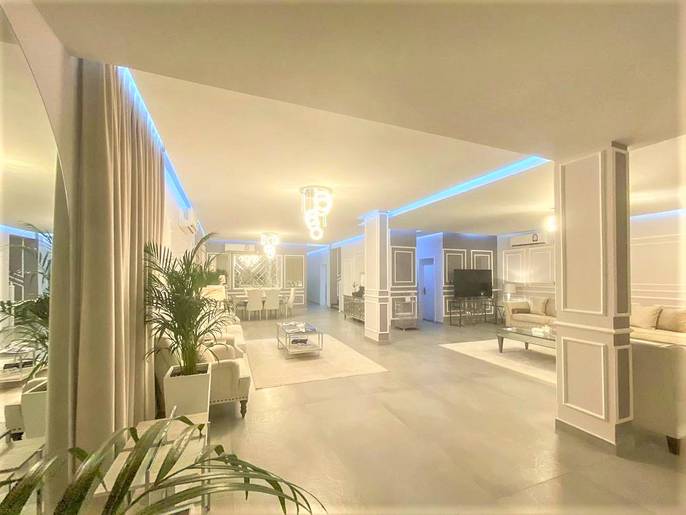 Villas sold as brand new, are villas that have not been lived in before. If you purchase the villa, you will be the first one to live in it or rent it out if you are an investor.
These may come furnished or unfurnished, and it must be considered that the furniture cost will undoubtedly be factored into the price. Maybe it would be an idea to explore both types of villas and see when purchasing how much of a percentage increase you are paying for the furnishings and whether it is reasonable or not depending on the quality of the furnishings etc.
The drawback with this kind of property is that it has not undergone 'snagging' - this is the British term for the process of checking a new building for minor faults that need to be rectified. Put basically, it means the property has not been lived in and tested; as a result, potential issues have not surfaced.
The question is: What happens if, after purchase, there is an issue due to poor workmanship or a faulty appliance has been installed? Is there any guarantee on parts of the home, for example, on the plumbing or electrical wiring? Who is called if there is a leak from the bathroom after using it?
You can find many brand new villas for sale in Qatar using the Property Oryx search by selecting the 'Brand New' option in the 'Other Filters' menu to return all available brand new villa listings.
Buying Villas Off-Plan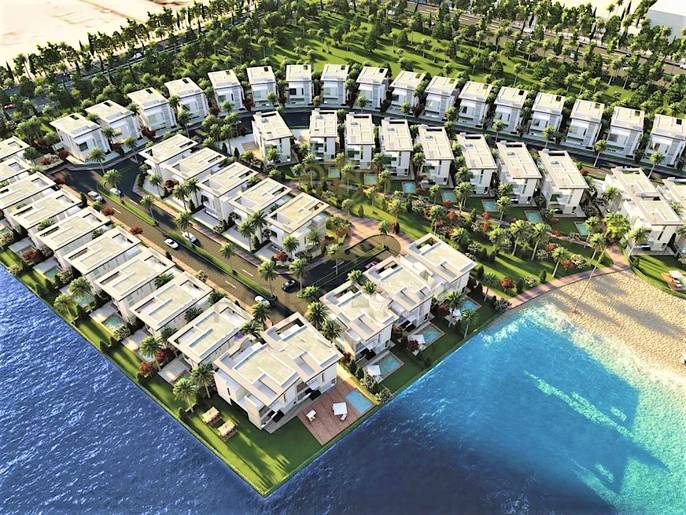 You can buy villas off-plan, which have their benefits and drawbacks. The benefits are that you can choose precisely which plot you want to buy your house on and maybe even the type of villa that is constructed there if it is a developer project. This approach has financial benefits in that you can usually pay in installments, and the cost is spread out over several years, so you can gradually give sums towards the total cost of your home.
You can also have a choice over certain aspects of the home, whether regarding the building exterior or interior, to suit your preferences. Of course, one drawback is that you do not immediately receive your home but must wait a couple of years until it is constructed.
You can find many off-plan villas for sale in Qatar using the Property Oryx search with the 'Off-Plan' filter checked to return all available off-plan villa listings.
Building Your Own Villa
Some very adventurous and patient people like to build their villa from scratch. This is a lengthy procedure and can involve many non-factored costs unless the whole project is planned meticulously, including the land purchase and all the expenses to build your ultimate villa. This is probably the most complicated option and, at the same time, most enjoyable and rewarding once it is finished and you get the villa of your dreams!
Cheap Villas for Sale in Qatar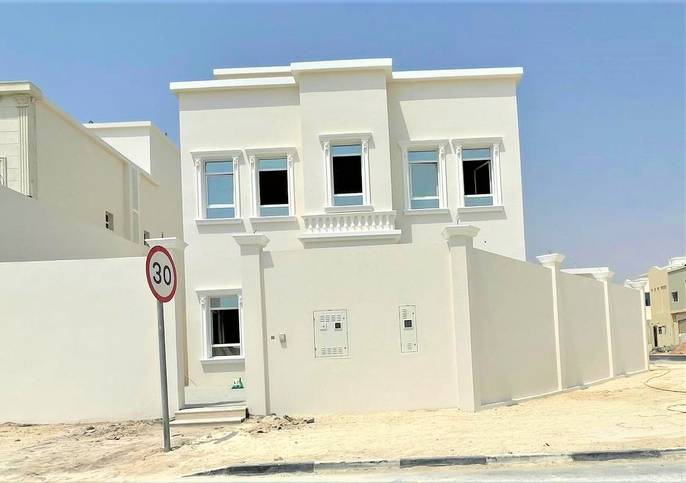 It is possible to find a cheap villa for sale in Qatar. We have seen family villas being sold as low as 1.6 million QAR, which is the price of a small apartment in The Pearl and Luasil. The example illustrates the range of villas available for sale in Qatar.
This particular villa we are using as an example is an unfurnished 5 bedroom compound villa for sale in Qatar located in Umm Salal. It is eligible for residency and sold freehold with a share of the land. There are few opportunities like this to buy compound villas as they are rare. Still, nevertheless, they do come up for sale occasionally and are, of course, cheaper than similar-sized standalone villas for sale.
Luxury Villas for Sale in Qatar
Qatar is not short of luxury villas for sale. After all, it is the wealthiest country in the world, and many that come to Qatar expect to experience a luxurious high life. Of course, this style of living comes at a price, and there are plenty of high-end villas for sale with bespoke interior decor completed with unique designer furnishings which are sold furnished, so what you see is what you get!
These extravagant properties are purely magnificent, with large inviting spaces, wide marble floors, and tall floor-to-ceiling windows that allow the natural light and sunshine to pour in and brighten every corner of the residence. With master bedroom suites and bathrooms that are pure pieces of art, there, of course, will be a hefty price tag attached to such homes found in dreams.
Buy Houses in Qatar - Final Words
The vast and varied real estate market in Qatar has many villas offered for sale that will suit any budget. You can explore the variety of villas for sale with the Property Oryx search and find your next dream home in minutes!