Renting Properties in Al Wakra
Properties for rent in Al Wakra are considered by many who are looking for rentals in Qatar outside of the capital.
Al Wakra Rentals - Learn About the Location
Al Wakra, sometimes spelled as Al Wakrah, is a municipality located in the southeast of Qatar. The 'capital' of Al Wakra is Al Wakra City. Al Wakra shares its border to the north with Doha and Al Rayyan, the latter of which also extends to the west of Al Wakra.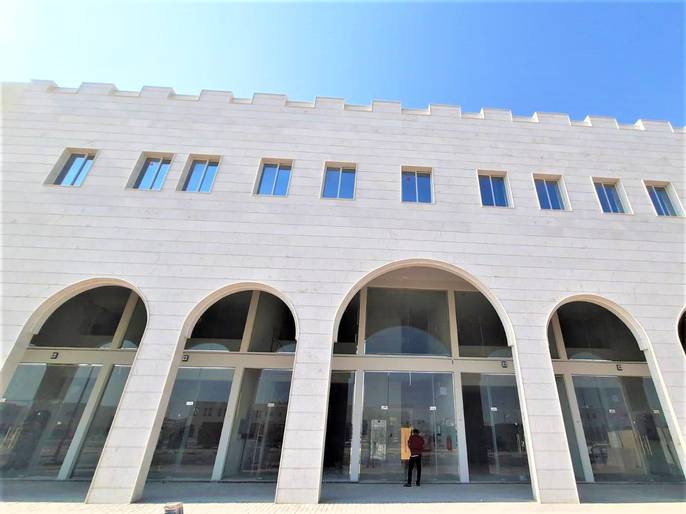 Al Wakra is the home of 'Hamad Port', Qatar's main commercial seaport, replacing Doha Port in December 2016, located near Al Mesaieed, as well as Qatar's most important power stations and desalination plants. The gigantic 'Birkat Al Awamer Logistics Park' is also found in Al Wakra in the Birkat Al Awamer area close to Mesaieed, offering close to 9,500,000 sqm of logistical space for companies.
Al Wakra Hospital is the largest in Qatar and was established in 2012 in Al Wakra City, serving the country's southern region. The area also has several international schools and good transport links, making it popular with renters looking for affordable housing outside the capital.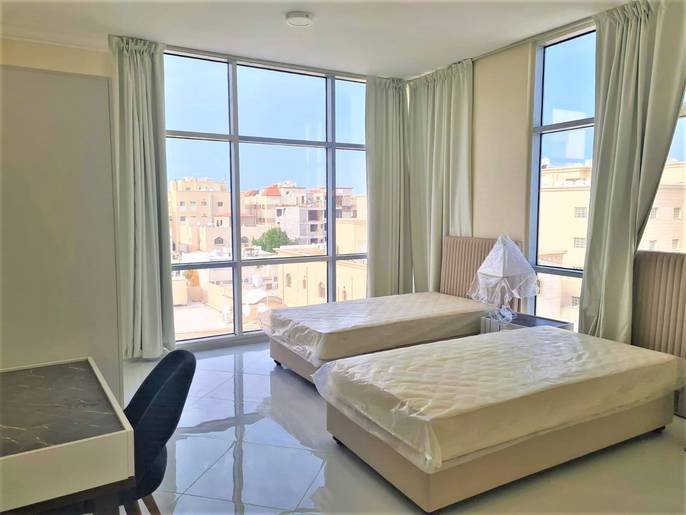 Many compounds can offer apartments and villas for rent in Al Wakra, combining both comfort and modern facilities suited to families and couples looking for cheap family accommodation in Qatar.
Al Wakra Accommodation for Rent
In recent years many real estate companies have focused on developing affordable family housing in Qatar. Al Wakra, in particular, has become known as a prominent location for its affordable residential compounds.
One of the real estate companies well-known for their properties for rent in Al Wakra is 'Ezdan Real Estate' which has developed many residential compounds in Al Wukair and Al Wakra City areas within Al Wakra.
Their compounds offer all kinds and types of housing, including studios, apartments, and villas, both as fully furnished and unfurnished units. The Ezdan compounds, or 'villages' as they are called, are highly sought after due to their quality, affordability, and the level of amenities offered.
In January 2022, Ezdan announced that their Ezdan villages Al Wakra had reached an all-time record high of 95% occupancy, indicating their massive popularity in Qatar's rental property market.
Apartment Rentals
Al Wakra has a large number of apartments for rent. Prices for a studio apartment or 'single room for rent in Al Wakrah' as they are sometimes called, start from as little as 1,600 QAR per month for an unfurnished studio. If you are looking for a fully furnished Ezdan studio apartment, you will pay around 2,800 QAR per month.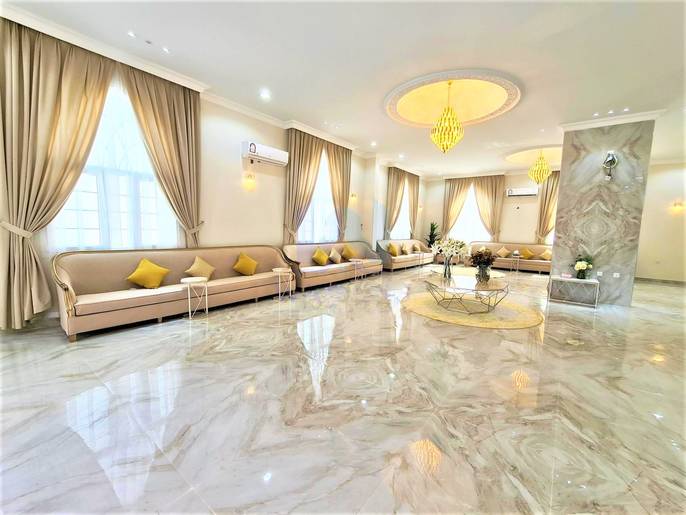 If you prefer a small apartment with a separate bedroom, then a 1 bhk in Wakra might be a better option.
For couples, small families, or perhaps families with a maid, a 2 bhk for rent in Wakraor a 3 beddroom apartment for rent in Wakra like those in the 'Ezdan Oasis compounds' which are fully furnished. 3 bhk in Wakra seems the most popular size of rental property.
There are lots of furnished apartments for rent in Wakra in various sizes to be found in larger residential compounds and separate standalone buildings. With all the variety of apartments in Al Wakra, you can be sure to find one that suits you.
Villa rentals
For families with children, a villa for rent in Wakra with more bedrooms may be more suitable than a flat. If you are looking for a larger family house for rent in Wakra, look at those in some of the 'Ezdan villages', like those in Ezdan Village 25, which are fully furnished with 6 bedrooms and plenty of living space.
Final thoughts on Properties for Rent in Al Wakra
You may not like living in a residential compound and prefer more privacy. There are lots of properties for rent in Al Wakra that are independent, like standalone villas or apartments. Property Oryx can help you find the perfect home for rent in Al Wakra ;-)