Want to Buy a Three Bedroom Apartment in Qatar?
3 bedroom apartments for sale in Qatar are the most popular size of apartment buyers look for after studios and are great for small families or perhaps couples with family members that stay with them.
The selection of Qatar apartments for sale is quite varied, and it would be a good starting point to make a list of what you are looking for. If you cannot decide what features your apartment must have, it would help to look at a few listings to see what is available.
Once you know what kinds of amenities are available, the rest is easy. Do you need a Concierge service? Maybe you're someone who likes to get regular exercise, in which case a gym would be a big plus! Couples with children might want a children's play area to keep them busy and use all their energy. It's easy to select all of these amenities using our easy-to-use amenities search and find apartments to buy that meet your needs!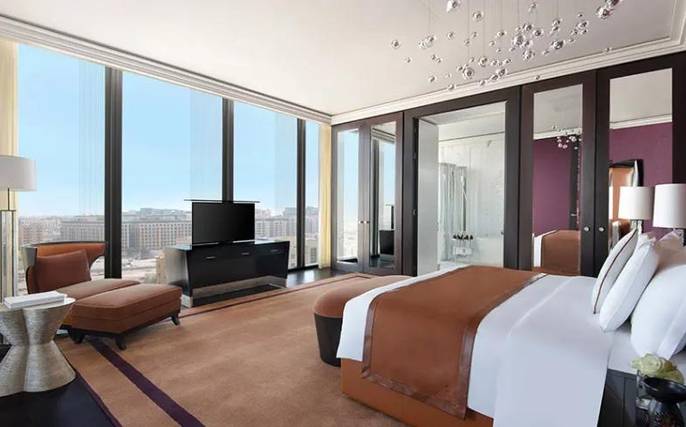 How Can I Find 3 Bedroom Apartments for Sale in Qatar?
It is pretty simple if you already know where you want to live. Pick those locations in the Property Oryx search, and specify your budget. Within seconds you will see the listings that meet your needs in front of you. If you are not entirely happy with the listing results, then you can adjust your filters in the search to help you narrow down or widen your search and find a match!
Where Can I Find 3 Bedroom Apartments for Sale in Qatar?
If you don't mind where you buy an apartment in Qatar and are not too fussy about your amenities, finding a three bedroom apartment for sale is easy.
If you do not have a particular neighbourhood in mind, how about looking at these locations?
Looking at 3 bedroom apartments for sale in Doha is great place to start. With plenty of choices, you can find something that ticks all your boxes.
The Pearl is the ideal location to find 3 bedroom flats for sale if you are looking to buy a luxury 3 bedroom apartment. The many luxurious towers of Porto Arabia and Viva Bahriya have plenty of amenities for their residents, and The Pearl is considered an exclusive part of Doha.
Lusail apartments for sale with 3 bedrooms is an option if you are looking for a brand new home in the most modern location in Qatar. You can buy apartments off-plan and even find some that require no initial deposit! Apartmnets in Fox Hills, Lusail are particularly popular with buyers looking for 3 bedroom flats.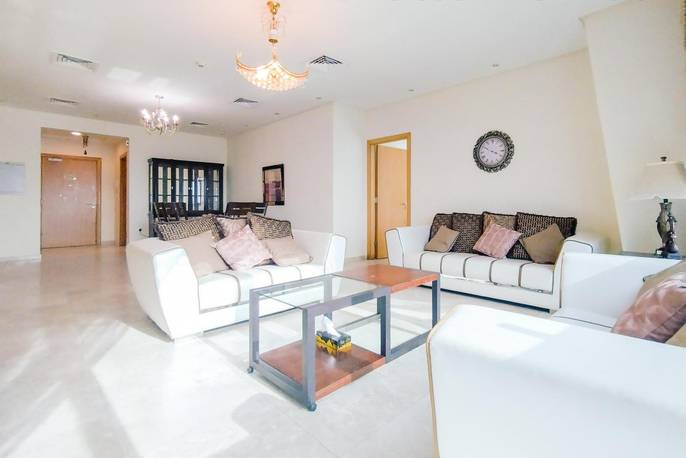 If you are looking for something unique and exclusive, the brand new developments of luxury apartments for sale in West Bay Lagoon may appeal to you. These impressive, fully furnished luxury apartments with breathtaking views are designed to the highest specifications and offer privacy and serenity. The extensive amenities list that residents can benefit from includes a relaxation lounge, a gym, a swimming pool, beach access, a kid's play area, a cinema, a roof garden, a café, a supermarket, various hospitality services, 24h concierge and a private car park.
Whatever you are looking for, Property Oryx can help you find the perfect 3-bedroom apartment for sale in Qatar that meets your needs with our comprehensive search facility ;-)