4 Bedroom Flat for Rent in Qatar
With thousands of Apartments for rent in Qatar, you can be sure that you can find that that suits your needs perfectly.
Although smaller apartments are more commonly sought after, when it comes to more bedrooms, you can find larger apartments for rent in the capital. 4 bedroom apartments for rent in Doha are spacious but at the same time not as expensive as penthouses which are larger luxurious apartments.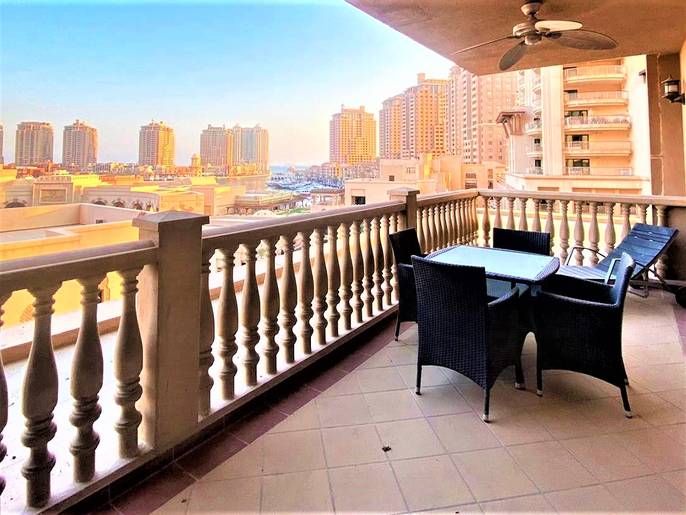 You will also find some listings that state '3 bedroom plus maid'; these are also technically 4 bedroom apartments, but with the maid room specified, as some people look for apartments for rent specifically with maid rooms. You could find that such an apartment meets your requirements and that you will save money this way as naturally 3 bedroom apartments are priced lower than 4 bedroom apartments for those in a similar location and furnishing.
How Much is a 4 BHK Apartment for Rent in Qatar?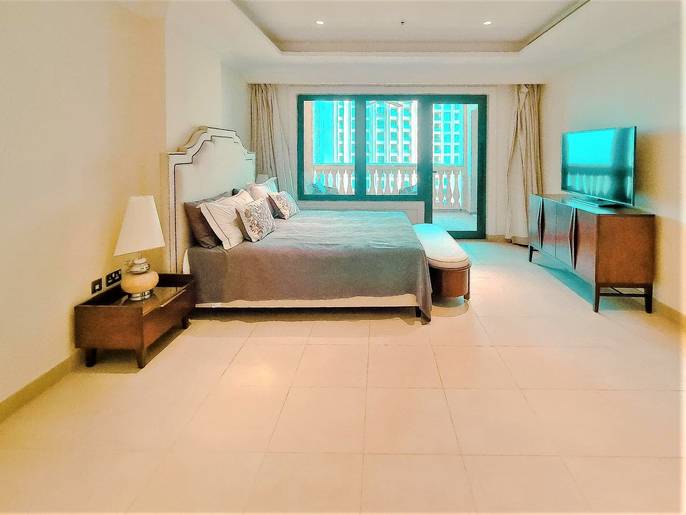 A 4 BHK apartment for rent in Qatar can command a monthly rental price of between 5,500 QAR for the most basic unfurnished apartment with 4 bedrooms. For a more luxurious and furnished 4 bedroom flat for rent, you can expect to pay anything up to 22,000 QAR a month. If a 4 BHK apartment for rent is a penthouse, you could easily pay twice as much.
Where Shall I Look for a 4 Bedroom Apartment for Rent in Qatar?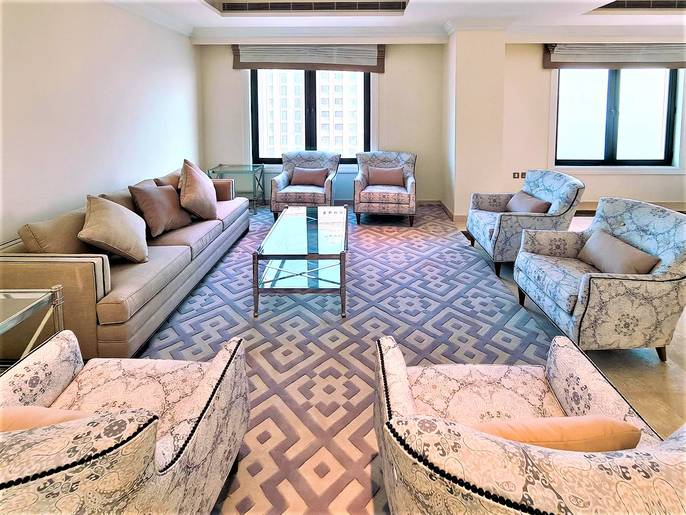 If you are looking for 4 bedroom apartments for rent that are fully furnished. You will find some beautiful 4 bedroom apartments in The Pearl Qatar. You could also consider the option of 4 bedroom apartments in West Bay.
If you are looking for unfurnished cheaper options, then you can look at the listings for a 4 BHK for rent in the following areas: Old Airport, Najma, Al Mansoura, Abu Hamour, and Umm Ghuwailina.