Qanat Quartier Apartments for Rent
Apartments for rent in Qanat Quartier are a great choice if you are looking for apartments in the Pearl Qatar and would love to live in a neighbourhood designed to replicate the beauty of Italy's Venice.
There are over 1,100 residential units in the precinct ranging from one to five bedroom apartments and two to three bedroom townhouses, set amongst 1.6 kilometres of canals and along a beautiful beachfront.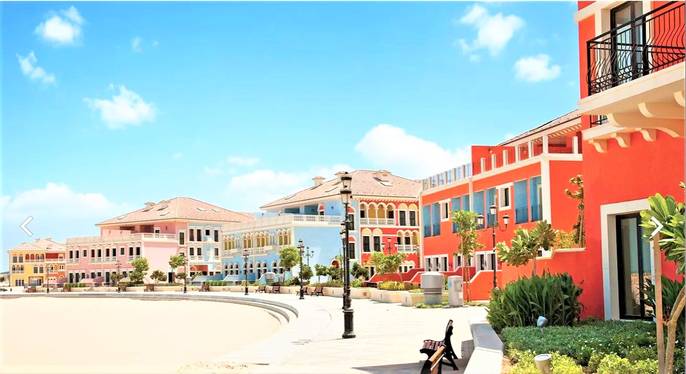 You can find a range of one, two and three bedroom apartments for rent in Qanat Quartier, either furnished or unfurnished, to suit your needs. If you are looking for something more extensive, you can find some larger 5 bedroom apartments or penthouses as they are commonly called. The majority of Qanat Quartier apartments for rent have bills included too.
Apartments in Qanat Quartier - Exploring the Location Further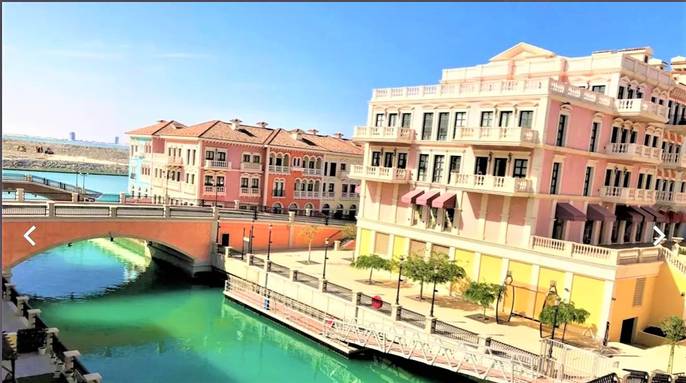 Qanat Quartier is a precinct on the impressive man-made island of The Pearl. It offers a private, picturesque community environment where Venetian charm meets Arabian chic. With its charming pastel-coloured low-rise buildings, intricate canals, and pedestrian-friendly piazzas, the Qanat Quartier precinct is the State of Qatar's very own 'little' Venice.
Stylish bridges connect the banks of each of the canals providing romantic walkways and resonating a real sense of Italian architecture. Over 31,000 square metres of retail space offer a wide choice of luxurious boutiques and familiar brand outlets, creating a truly unique shopping experience.

Residents and visitors can pick from a large variety of top-quality eateries and posh restaurants serving food from all over the globe. Parking would never be an issue with visitor parking spaces for over 1,000 cars.
Many waterfront Qanat Quartier apartments for rent are offered with a charming view of the canals. You can be sure to find one that suits your needs with the Property Oryx search.