3 Bedroom Houses for Rent in Qatar - An Overview
A 3 bedroom villa for rent would suit a small family, perhaps with 2 or 3 children looking for a villa for rent. Around 90% of the 3 bedroom properties also called 3 BHKs in Qatar are apartments. However, apartments are often located inside large towers or apartment buildings and aren't always suitable for families. Many families may prefer a 3 bedroom villa with a garden, like a more traditional house.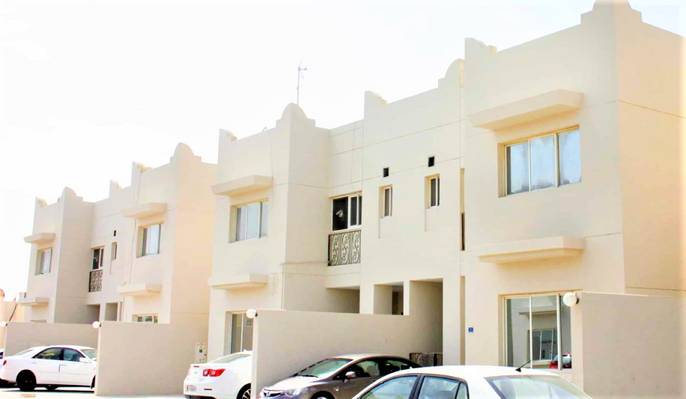 Types of 3 BHK Villa for Rent in Qatar - Standalone vs Compound
When looking for a villa for rent in Qatar, the listings will usually specify the type of villa for rent as either a standalone villa or a compound villa for rent. Generally, a villa is a house laid out over two or more floors. There is a wide variety of villas for rent in Qatar with varying amenities and suitable for most budgets.
3 Bedroom Standalone Villa for Rent
A standalone villa is defined as a house with boundary walls and standing on private land as an independent and separate entity.
3 Bedroom Compound Villa for Rent
A compound villa is a house located within a residential compound which may also be known to some as a gated community or society. In general, compound villas have more benefits for families as they usually will have amenities that are particular to the compound that residents can use, such as a swimming pool, a gym, kid's play areas and much more.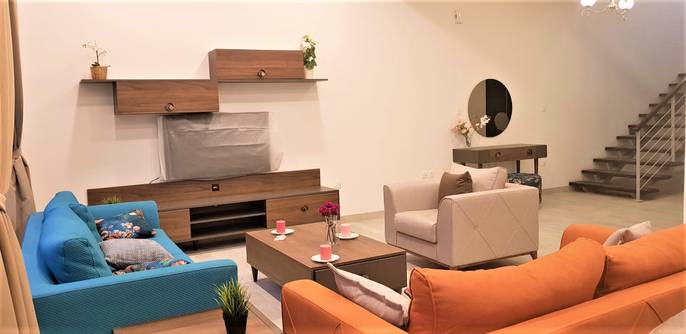 What is a 3BR + Maid Villa or a 3 BHK + 1 Villa?
In Qatar, it is common for families to have a home helper or maid who lives with them to help with daily tasks and the children. In these cases, a family looking for a villa for rent will need to consider a room for the maid to live in.
They have two choices; they could rent a 3 bedroom villa with a maid room, known as a 3 bedroom villa + maid, which could also be listed using any of the following terms such as a 3BR + 1 villa or 3BHK + M villa. A villa with a maid's room usually has a separate 'suite' (a room with an attached bathroom) either on the ground floor or the top floor.
Alternatively, a 4 bedroom villa for rent might also work. However, bear in mind that some villas will not have an en-suite bathroom attached. The bedrooms with a bathroom attached are called 'master' bedrooms. In some countries, the 'master' bedroom is the main bedroom of the house and usually the biggest. However, here in Qatar, it is not like this, and it is possible to find a house with many masters, which means they have several bedrooms with en-suite bathrooms.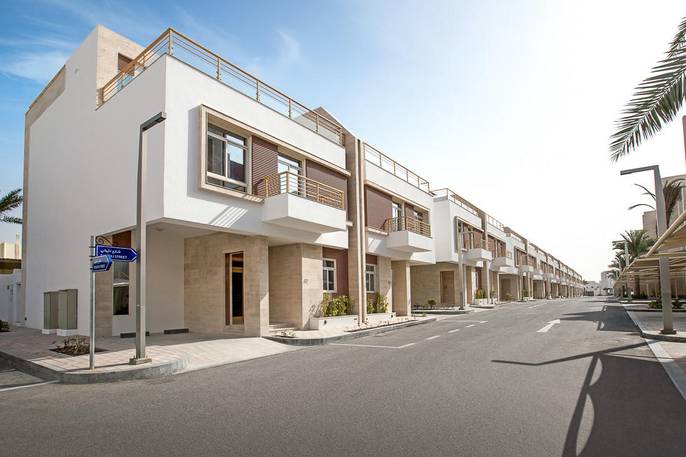 Where Can You Rent 3 BHK Villas in Qatar?
Suppose you're looking for a 3 bedroom house for rent. In that case, most of your options will most likely be compound villas located in the many residential compounds in Al Rayyan, including areas such as Ain Khaled, Al Waab, Abu Hamour and Al Gharrafa.
Doha has a good variety of 3 bedroom villas for rent in popular areas such as West Bay, Al Hilal, Old Airport and Nuajia. These villas will either be standalone or in compounds.
Final thoughts on renting 3 BHK Villas in Qatar
Although 3 BHK Villas are not as common as larger 4 bedroom and 5 bedroom villas in Qatar, a selection of villas can be found all over Qatar. So, whatever your preference for location, furnishing and whether the villa is standalone or in a compound, the precise and easy-to-use Property Oryx search can help you find the perfect 3 bedroom villa for rent in Qatar!