Learn More About Fully Furnished Villas for Rent in Qatar
You might be interested to know that fully furnished villas are the least common type of villas for rent here in Qatar. They account for approximately 20% of the available villas, with the majority of villas being partly furnished or unfurnished.
Still, there are quite a few fully furnished villa options here in Qatar, so don't let that figure put you off. The standard of furnishing can vary greatly, and you can expect to pay more for a villa that is furnished than one that isn't. However, if you don't have your own furniture, then it can be a hassle-free option, and when you consider the cost of buying your own furniture, it may even be cheaper! Sometimes fully-furnished homes also have wall hangings, frames, mirrors etc., and if you like the decorations, it could save you even more money.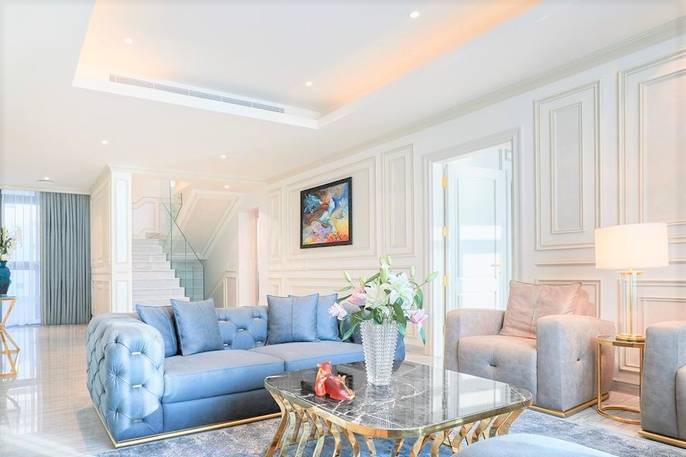 Benefits of a Fully Furnished Villa for Rent in Qatar
A fully furnished villa will often come with most, if not all, of the furnishings that one would typically require in their home. This includes all the large kitchen appliances like a cooker, a fridge-freezer, an oven, a microwave etc.
Some properties even provide smaller kitchen appliances like a kettle and toaster etc. The bedrooms would have wardrobes, beds with mattresses, and dressing tables and the living areas would have furniture like sofas, a dining table and chairs, a television, etc.
In some cases, fully furnished houses are also dressed with wall hangings, frames, mirrors etc., so the home is ready to move into with little else required to start living straight away.
Furnished villas are an excellent option, especially for those staying for a limited time, whose tenure here in Qatar has not yet been fixed, and whose long-term situation is unknown.
The greatest convenience is that with a fully furnished villa, once the rental duration ends, there is no furniture to worry about when moving out, and it is much easier to relocate.
The Cost of Fully Furnished Villas for Rent in Qatar
As expected, the monthly rental on fully furnished villas is more than other options where some or no furnishings are included. Once the furniture cost is factored in, one could save money overall as there are no extra costs to consider other than bills. Of course, there are many things one must take into account, like the duration of the tenancy, the condition of the furniture and the difference in the monthly rental price.
Can Fully Furnished Villas be Rented Without the Furniture?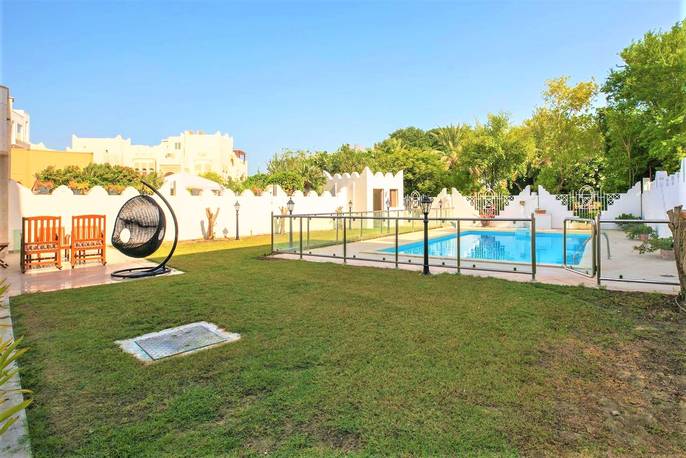 Sometimes villas are advertised as fully furnished, but if one likes the property and has their own furniture etc., it is possible to try and negotiate a reduction in the monthly rental with the landlord or real estate company and take the property unfurnished.
It is worth mentioning that some landlords are flexible regarding furnishing. So you will find some villas for rent are advertised with two monthly rental prices quoted on the listing, one for the villa as fully furnished and one for renting it unfurnished.
Finding a Fully Furnished Villa in Qatar
It is relatively easy to find a fully furnished villa for rent in Qatar. Using a good online property listing portal like Property Oryx, you can select your preferred furnishing type while searching for your next home.
Fully Furnished Villa for Rent in Doha
In many districts throughout the capital, you can find fully furnished rental villas in Doha. Furnished villas in West Bay are popular, where you can find some tastefully furnished villas for rent, some with designer interiors and bespoke furniture to suit the style and decor of the property. Within West Bay, the areas of Al Dafna and West Bay Lagoon in particular have unique villas for rent that are furnished and ready to move in to immediately.
Fully Furnished Villas in Other Parts of Qatar
Ezdan Villas for Rent in Wakra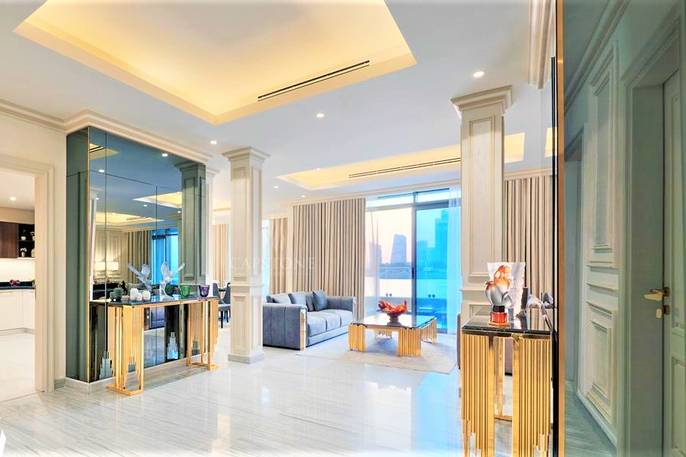 The Ezdan furnished villas for rent in Al Wakra are very popular with families looking for a home to rent outside of Doha. There are many Ezdan Village compounds in Al Wukair and some in Al Wakra City, and there are also some other compounds in Al Wakra with furnished villas and separate standalone furnished villas for rent.
Finding Furnished Villas for Rent in Al Rayyan
Within the vast municipality of Al Rayyan, you can find fully furnished villas for rent in the district of Al Maamoura in secluded luxury compounds. Furnished villas for rent in Al Waab can be found as standalone villas or in residential compounds. You can find furnished villas in Ain Khaled compounds, Al Rayyan.
Final thoughts on Renting a Furnished Villa in Qatar
Renting a furnished home can make moving a relatively seamless experience, whether moving to Qatar from abroad or within the country. Many furnished villas are available for rent in Qatar, and some residential compounds only offer furnished villas.
Property Oryx can help you find your next furnished villa for rent in Qatar ;-)