Villas for Rent in Doha - An Overview
When looking for a rental property, you may prefer to choose a villa for rent in Doha, the capital. In Doha, traditional houses (as opposed to apartments) are referred to as villas. The first thing to keep in mind when looking for a house for rent in Doha is whether you want something located inside a residential compound or not.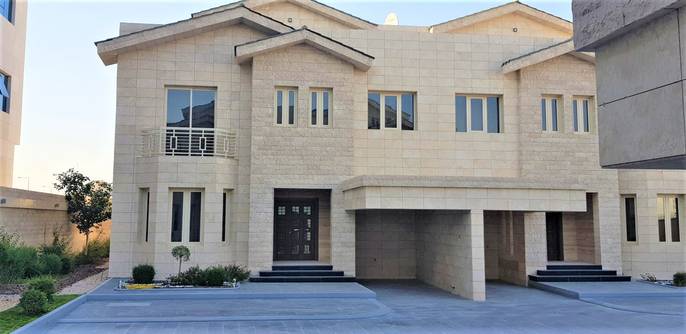 When navigating your way through the hundreds of villas for rent in Doha, one of the things you will quickly notice is the vast variety that there is to choose from. Everything from the "too good a deal to be true" 1 bedroom villas at around 2,000 QAR per month (more on that later), all the way to the incredibly exclusive and jaw-dropping 120,000 QAR per month La Plage villas in The Pearl, Doha.
That's a huge range for you to choose from, but that's nothing to worry about because if you can decide what your requirements are, then you can use our advanced search filters to narrow down the search and see only the villas for rent in Doha that match your exact requirements.
In short, we make it easy for you to be picky when picking your next villa! Now, of course, we don't know what you're looking for, but we'd like to think we can be of some assistance as you prepare for your next move ;-)
Villa Rentals Doha - More on Compounds in Doha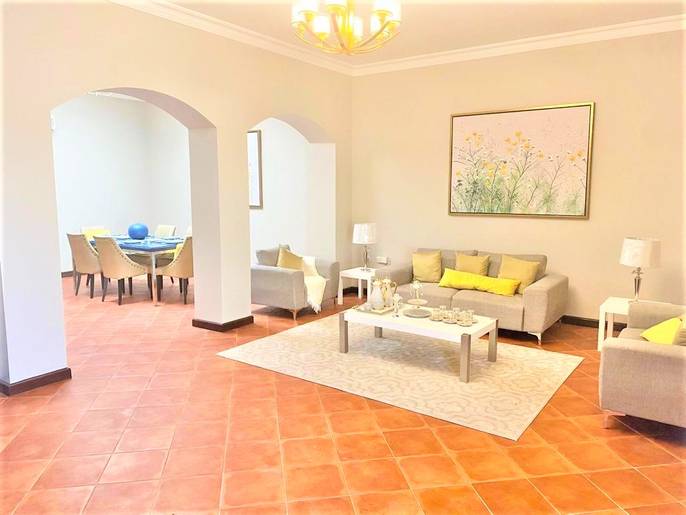 A residential compound is a bit like a private road with security and usually has some communal amenities such as a shared gym, pool, sports facilities, etc. Residential compounds tend to be very family-friendly.
There are plenty of compound villas for rent in Doha, offering renters many choices, but finding the right one for you does depend on your criteria, and that is where Property Oryx can help! Our unmatched amenities checklist search facility is great for narrowing down the choice of villas available for rent in Doha to those few that meet your needs.
Villas in Doha - Standalone Villas Explained
Standalone villas have better privacy than those in residential compounds as they typically have their own private front and back yards with high walls. One thing to remember is that standalone villas will not usually have all the amenities you would find with compound villas.
Most unique and luxurious homes for rent in Doha are standalone villas that offer stylish living and privacy to their residents.
Where Can I Find Affordable Houses in Doha?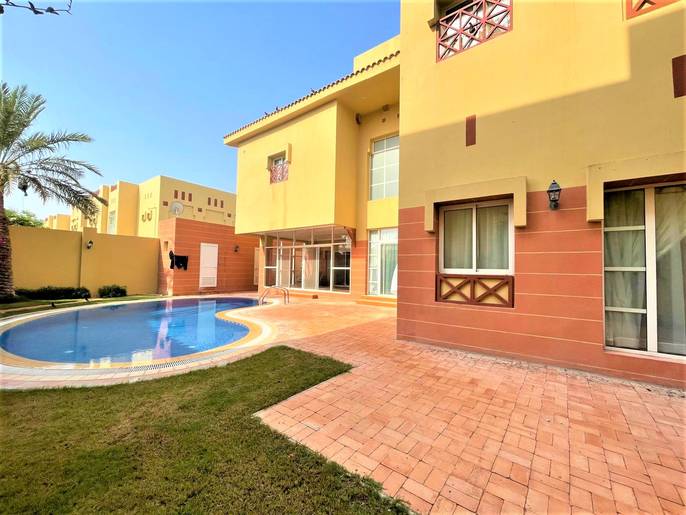 If you're looking for a smaller 1 or 2 bedroom house in Doha to save on rent, then you will probably be disappointed to find that there aren't any 1 or 2 bedrooms houses here in Doha. The minimum usual Doha villa size is 3 bedrooms.
The vast majority of the 1 and 2 bedroom listings you see advertised as villas in Doha are actually partitions of a villa and, in some cases, referred to as "villa apartments". The closest thing we've seen to a single-bedroom house here in Doha is a Chalet, sometimes called a Townhouse which are available in The Pearl and are relatively expensive compared to regular rental villas.
If affordability is important and you have a strict budget but still need a villa for rent in Doha. We suggest you enter your minimum and maximum monthly rental price in the Property Oryx search and look through the ones that match your needs.
Renting Villas in Doha - Luxury Villas for Rent
If you are looking for some of the best renting villas in Doha, it is worth considering standalone villas as they are often unique in style and usually offer a more luxurious standard of living with private amenities as opposed to shared ones and seclusion.
However, this is not to say that you cannot find luxurious villas for rent in residential compounds. There are many exclusive compounds around Doha that have stylish villas for rent.
If luxury and style appeal to you, then look at the selection of 4 and 5 bedroom houses for rent in Al Messila or Al Thumama. For very unique and beautiful homes, you may consider looking at the houses in Al Markhiya.
Another serious contender for unique and luxurious villas for rent in Doha are the West Bay Lagoon Villas. Here you will find many beautiful standalone (detached) villas located amongst plenty of lush greenery. These villas often have private gardens and a pool, and some have beach access too!
We must mention the modern villas for rent in Giardino Village, located in The Pearl. The villas here are on the same price level as those in West Bay Lagoon but incredibly modern. Suppose you aren't an outdoors person and a considerable amount of greenery and direct beach access aren't high up on your priority list. In that case, you may be interested in what possibly might be the most modern interiors of all the compound villas for rent in Doha.
Villa in Doha - What Else Should I Consider Before Renting?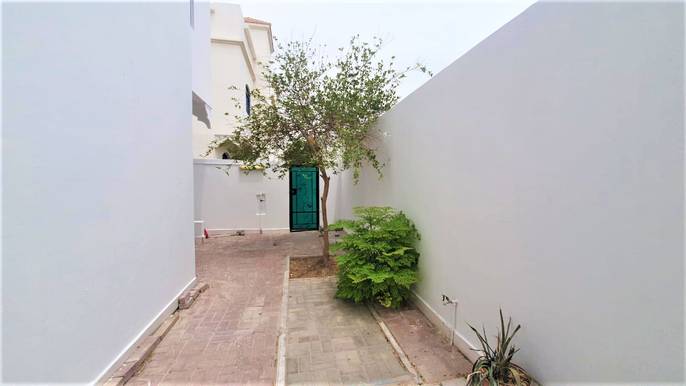 A final point worth considering on this topic of villas for rent in Doha is the location, which is especially important if you have children. You ideally want to find your next house in areas close to your children's schools.
But it's not all about being close. You will want to consider the route you or your driver will take to get to the school, as some routes can have increased traffic at certain times of the day. The Qatari Government has worked hard in recent years to reduce this by building new roads and upgrading existing ones, cutting commuting times considerably!
Another consideration is to look at the local area and the amenities such as retail facilities, transport and road links, recreational spaces and healthcare provisions.
Final Thoughts on Finding a House for Rent in Doha
There is no doubt that the rental offerings of villas in Doha is huge, but finding your next home for rent doesn't have to be daunting. You can use the great variety of rental homes in Doha to your advantage and see it as an opportunity to find something special when you and your family can create many happy memories!
Property Oryx can help you find the perfect villa for rent in Doha!